Regular price

Sale price

Rs. 249.00

Unit price

per

Sale

Sold out

The dinosaur art magnet and stencil kit is designed to help children develop motor skills, hand grip, focus, concentration, creativity and provide them the joy of creation. We offer this as the perfect dinosaur return gifts for children to create and enjoy themselves. This dinosaur art box for kids comes with everything required for children to create a work of art and adorn it on their fridge or simply pretend play with it. The stencil can also be used for hours of creative fun and school projects. This makes it so much fun for kids to create stories and give the dinosaur their own character. Children will engage in this beautiful art activity and learn crucial skills in the process. Our safe non toxic materials will help your child get messy with their hands. The dinosaur art kit offers unending ways for kids to create their own fridge magnets. Our kit will allow them to focus on a project, relax their mind and express themselves better.
Our dinosaur art magnet and stencil kit for kids contains:

6 cardboard dinosaurs
1 sheet of dinosaur stencil
6 magnets and google eyes
6 tubs of Tempera Paints
1 Paint Brush
Glue
| | |
| --- | --- |
| Weight | 0.25 kg |
| Dimensions | 22 × 30 × 3 cm |
Share
View full details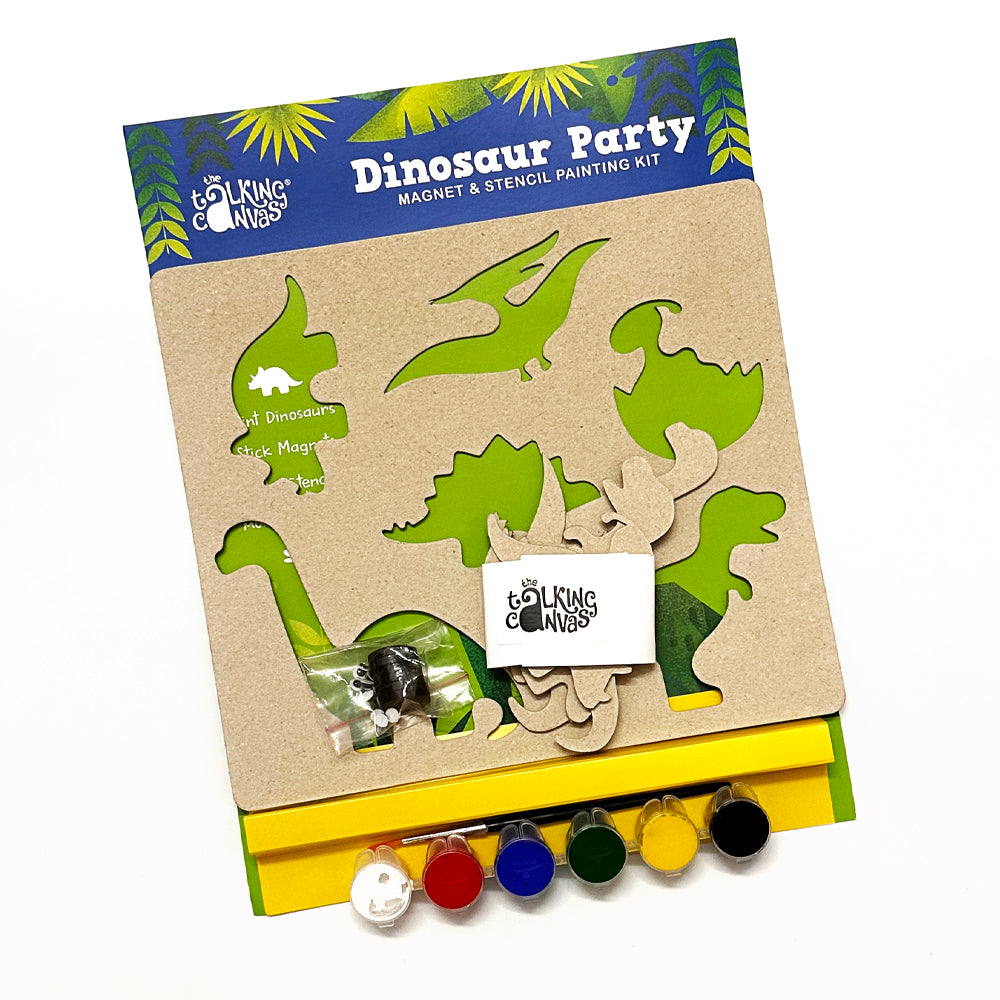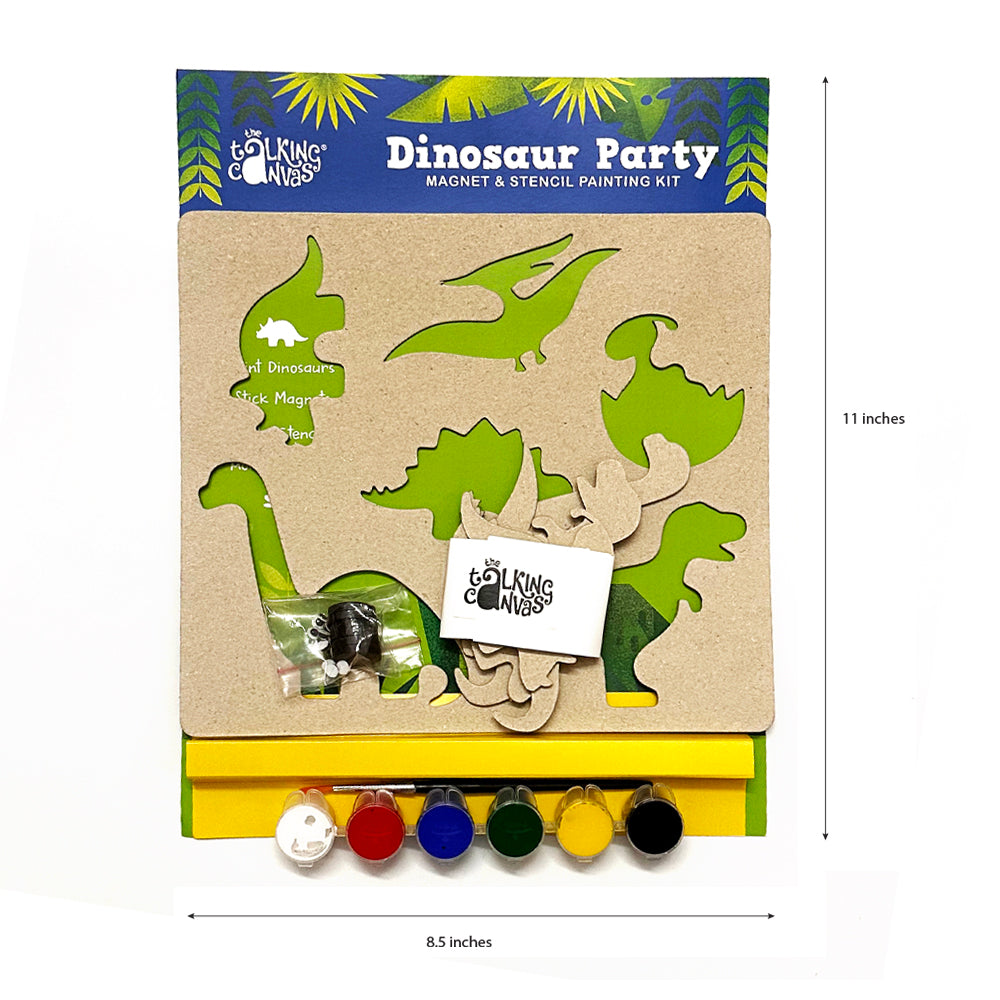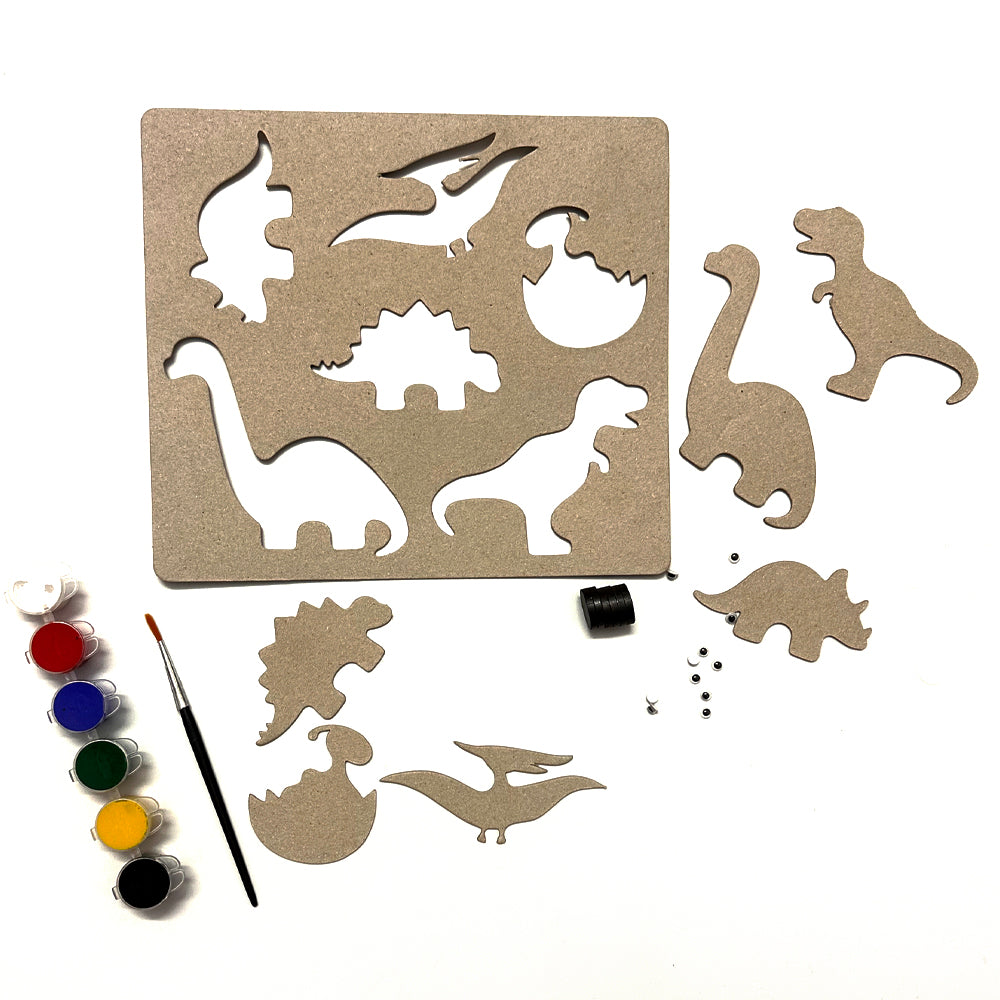 Dinosaur Arts for Kids
The Talking Canvas Dinosaur Art magnet and stencil kit will engage your children in the charms of prehistory. The Dinosaur set is perfect for real-time play.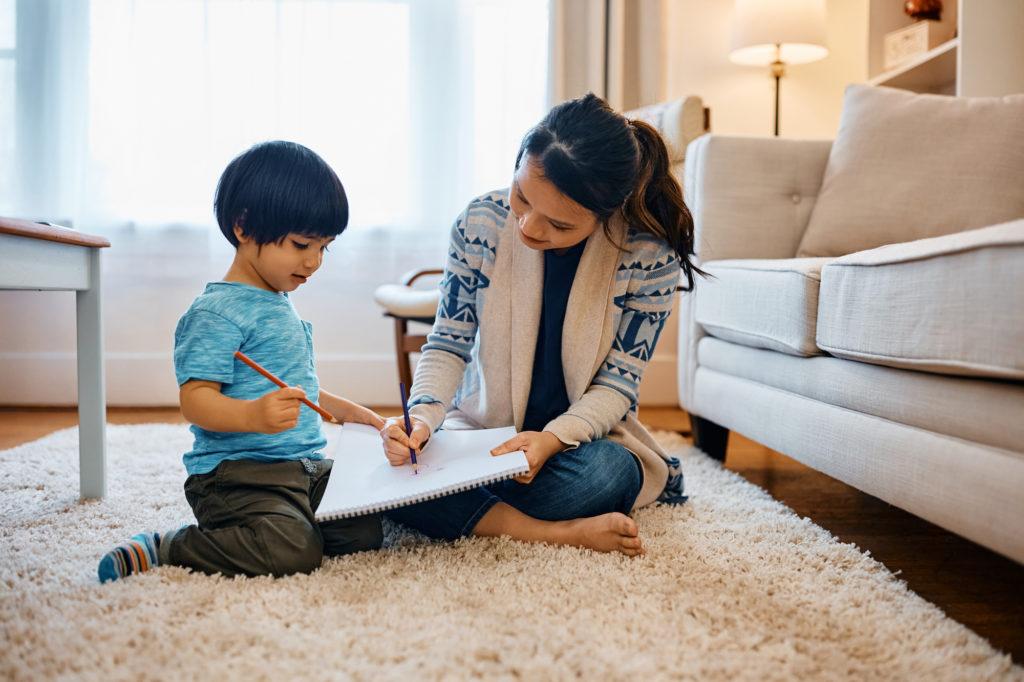 Why Dinosaur Art Magnet and Stencil Kit?
Curiosity in a kid is the best asset of childhood, as it gives an appetite for learning. Hence The Talking Canvas keeps that curiosity alive by bringing a dinosaur art set and other art and craft toys to open up the floodgates of prehistoric and scientific knowledge. You get myriads of Dinosaur toys online in India, but nothing matches the DIY Dinosaur art magnet-stencil kit from The Talking Canvas. Rooted in the idea of experimentation, we have ensembled the kit to enhance manual synchronization and focus. Using art to bring alive dinosaurs will help children research and learn more about them.

The brightest part is the deep understanding of various species of Dinosaurs that existed millions of years before mankind was born. Rote teaching is boring for many students but the concept of tackling the idea through art and craft has proven its worth for ages. The Dinosaur kit includes fevicol glue to paste the magnet to the dinosaur your kid has made from the stencil. Primary colors give your kid a creator's eye for mixing and matching the splash of beautiful secondary colors.

Below are the points, as the added bonus with ideal art and craft toys.

Learning and experimenting
Developing fondness for prehistory
Engaging in downtime
Creating a fantasy world
Raising emotional and intelligent quotient
Facilitating robust science foundation
Hence we must include toys in their daily regime that inspires pretend play and immersive learning.

What are the perks of learning about dinosaurs?

In the life of educators and parents, there are special teachable moments arising from normal conversations. Grabbing those moments to spark a dialogue across complex subjects such as death, extinction, evolution, and environmental questions. On the other hand, the tale of dinosaur and their walk off from the planet is almost impossible for young learners. It mesmerizes them to hear about the creatures that flew, walked, and swam at the same time. The core idea is larger than a fiction story, hence they involve deeply in any sort of dinosaur play.

Offered below are some remarkable perks of learning about dinosaurs.

Encourages inquisitiveness and research.
Develops an easy understanding of complex issues.
Understands their connections with the environment.
Learns about the huge variety of the specie
Enhances confidence inventing
As we power ahead as a brand, we vouch for the holistic growth of children through active engagement.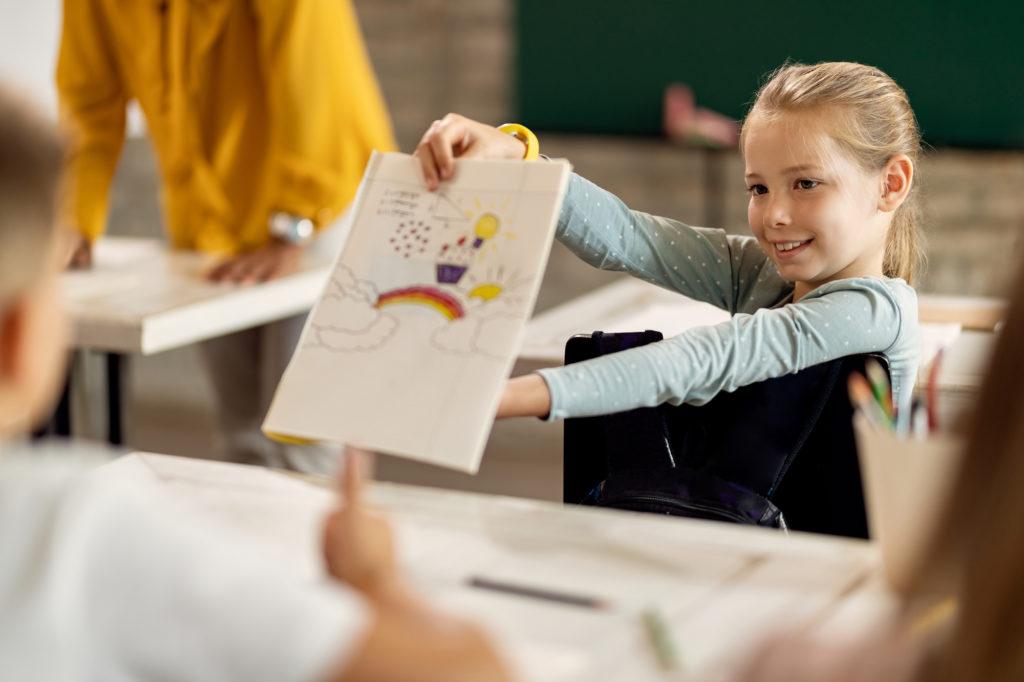 About Us
The Talking Canvas is a brand with a mission to inspire and enhance creativity in kids through art. We are all about uniqueness and originality with a promise of providing you with the best quality products. We have two range of products, DIY kits to enhance creativity and a range of apparel products to showcase creativity. We sell online via Amazon, Hopscotch, Flipkart and First Cry.
When you purchase our products, you are investing into a concept to popularise and inspire kids to think 'design'.