Regular price

Rs. 499.00

Sale price

Rs. 399.00

Unit price

per

Sale

Sold out

Flower fairy toy art and craft kit and make your own cute flower fairy, braid hairs, and adorn the fairies with sequined tiara and floral ornaments. An ideal gift for 5+ girls and boys. DIY Craft kit with paper/fabric flowers, sequinned headbands, woollen hair, and beautiful accessories for pretend play. Bring your Childs world of fairy tales and fairies come alive with this hands-on creative play.
This Kit contains :

1 wireframe
1 fabric flower
Wool
Fairy Wings
Ribbons, paper flowers,sequins and gems
Glue
Share
View full details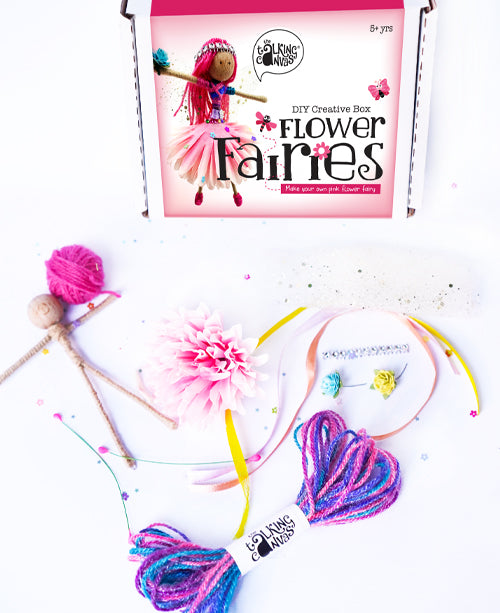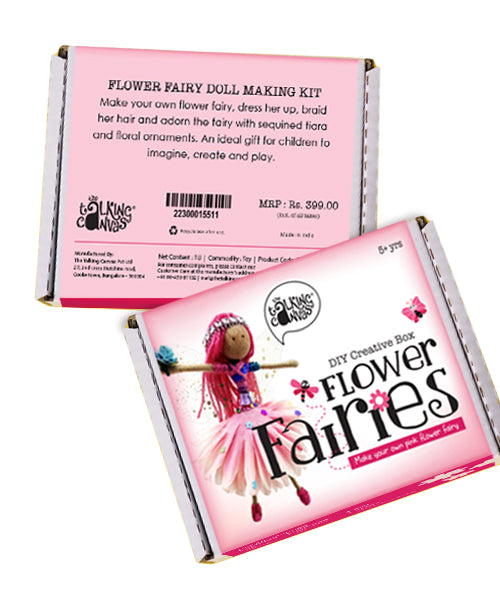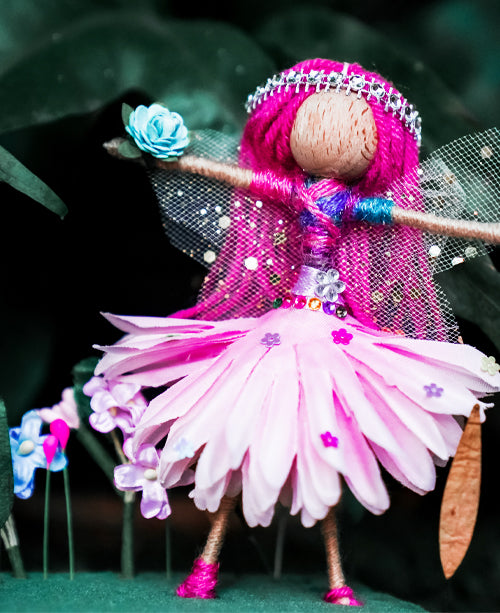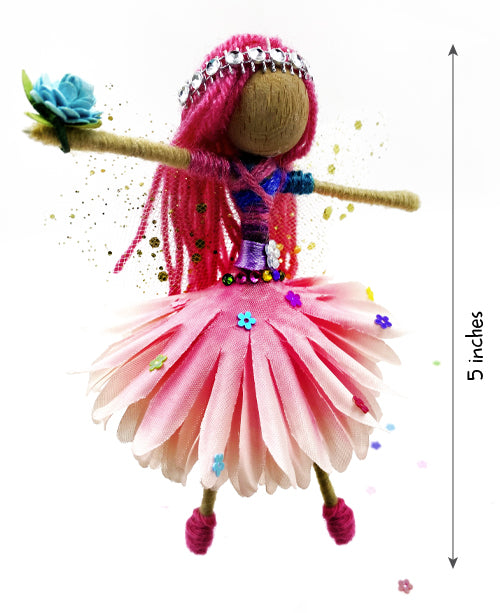 DIY Craft Kit – Fairy Toy
This DIY Craft Kit is a fun and engaging activity inspired by children's fantasy world.

Storytelling
Experimenting with sparkling sequins and colorful flowers
Energized play
Increased downtime
Creativity and imagination
Socializing and emotional skills
Motor skills-Fine and gross.
Immersed in the holistic development of kids/ preteens/ toddlers/little girls and boys, The Talking Canvas encourages creativity by bringing the charms of fairy tales and storytelling to young girls, boys, and pre-teen girls.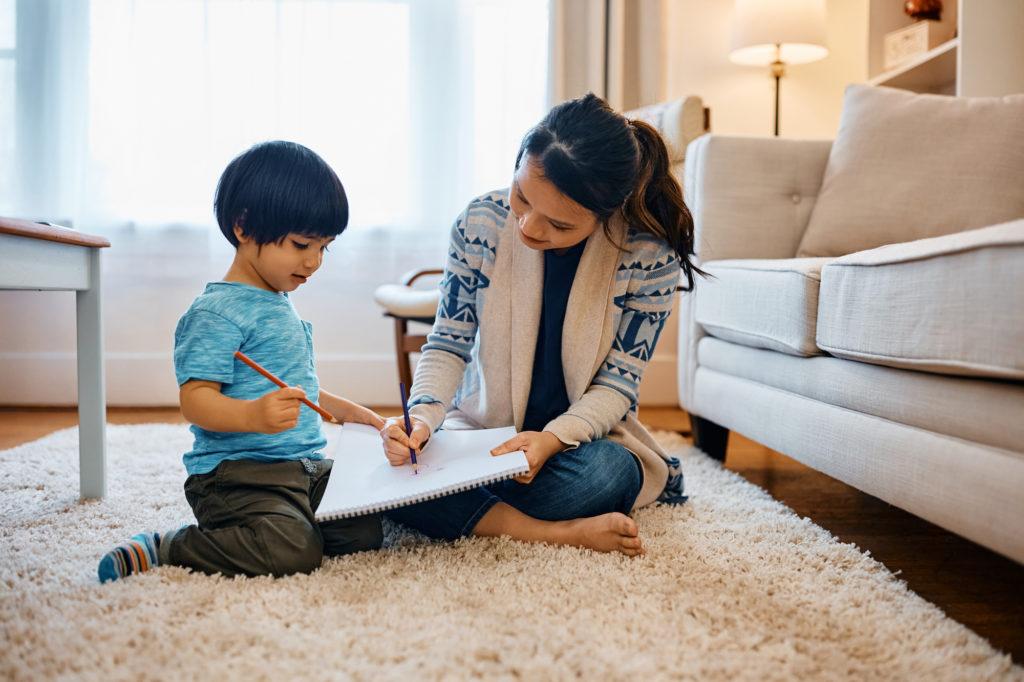 Craft Kit for Kids – Fairy Toy Making
The Talking Canvas cherishes the real-time play that involves manual fun-play and sharp focus for children and pre-teens. In addition to offering an array of colorful, inspiring art and craft boxes, it introduces a whole new learning experience of fairy dolls, toys, and pretend play. This craft kit includes wireframes to make fairies, wool yarn to braid hairs, and ornamental supplies to accessorize and beautify the fairies. It taps into the bag of stories that are fundamental to the creative thought process of growing up kids. It stimulates hand-eye coordination and refines motor skills. This fairy toy art and craft kit inspires experiential learning alongside sharpening fine and gross motor skills. Strengthening the bond of friendship at an early age, it enhances the overall development of childhood. In times of growing technologies, it is crucial for kids and pre-teens to invest their time in productive activities such as making crafts.

Rooted in experimentation and the logic that fun is central to learning, it improvises manual synchronization. Making the fairies and spending focused time on the making-process teaches valuable hands-on skills and deviates attention from impeding screen time. It can be used for inviting other kids by setting a stage for fairy tea parties, birthdays, and other ceremonies. A must-have assortment of art and craft kit for 5+ girls and boys to pre-teen girls.

The Talking Canvas believes that toys shouldn't be gender-specific. We encourage small boys to engage in plays such as this, to create a fair world.

It is essential for parents to provide an engaging environment for kids to refine and aid their cognitive, emotional, and physical growth.

The Talking Canvas brings the perfect solution for productive homeschooling. Check our complete range of DIY art and craft kits.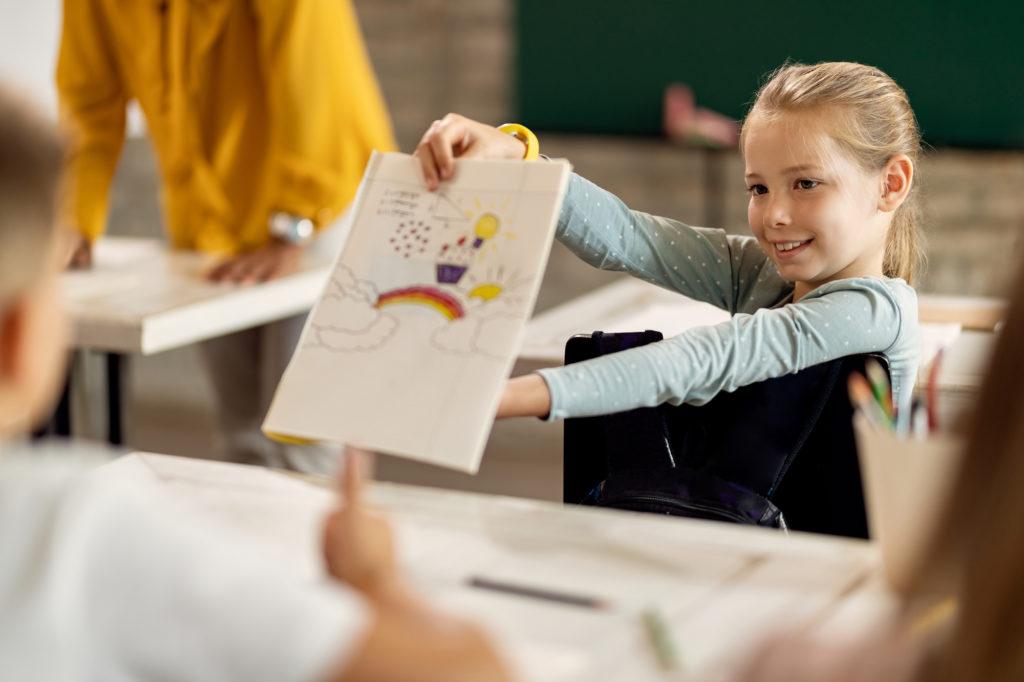 About Us
The Talking Canvas is a brand with a mission to inspire and enhance creativity in kids through art. We are all about uniqueness and originality with a promise of providing you with the best quality products. We have two range of products, DIY kits to enhance creativity and a range of apparel products to showcase creativity. We sell online via Amazon, Hopscotch, Flipkart and First Cry.
When you purchase our products, you are investing into a concept to popularise and inspire kids to think 'design'.