Regular price

Sale price

Rs. 249.00

Unit price

per

Sale

Sold out

Our DIY Mandala Bunting Art Kit is the perfect way to create beautiful, personalized bunting for any occasion. The kit includes high-quality materials and step-by-step instructions, making it a fun and easy DIY activity for all ages. Get your kit today and let your creativity soar!
Share
View full details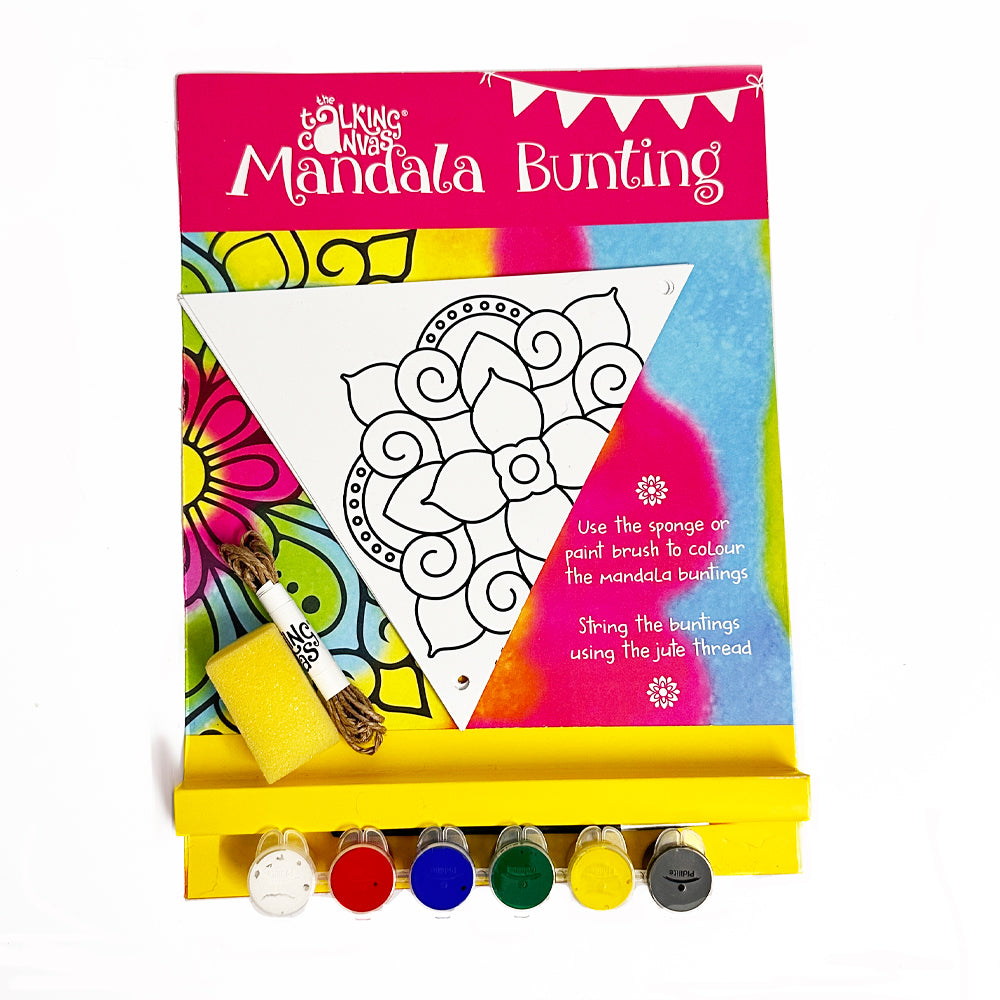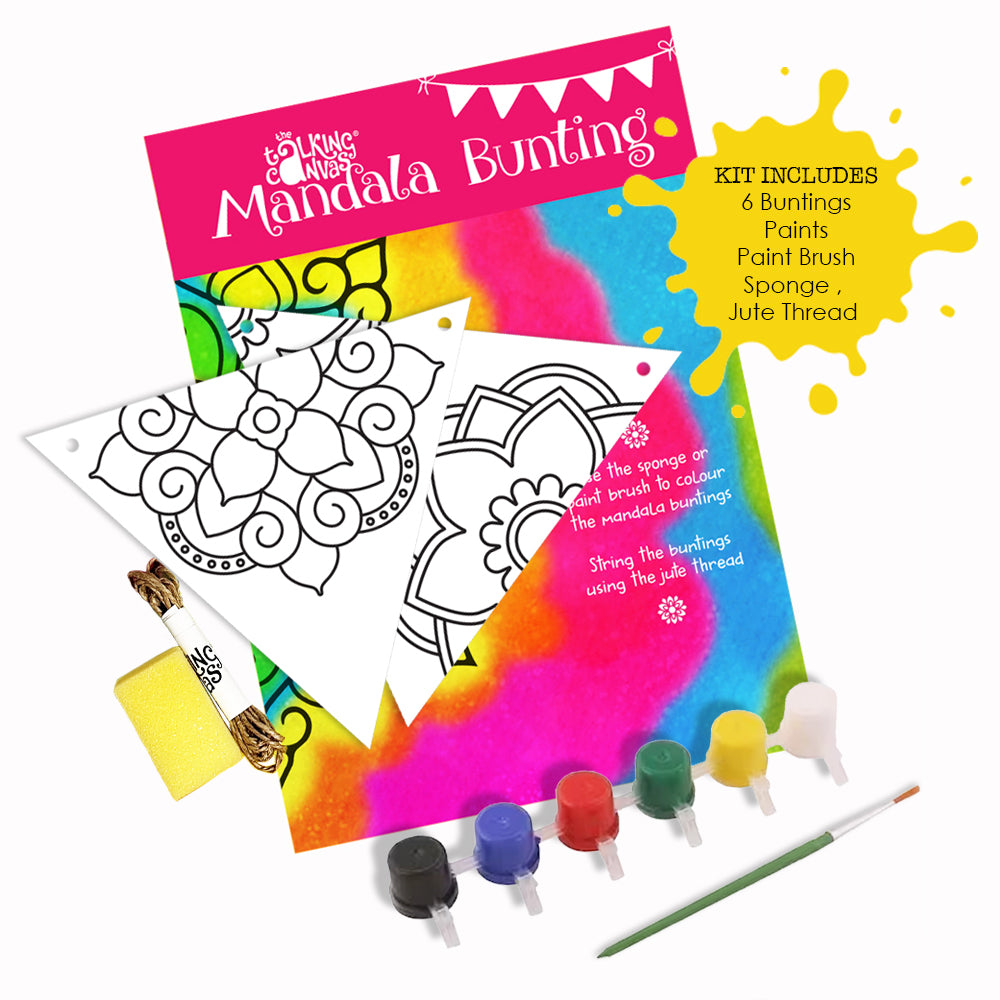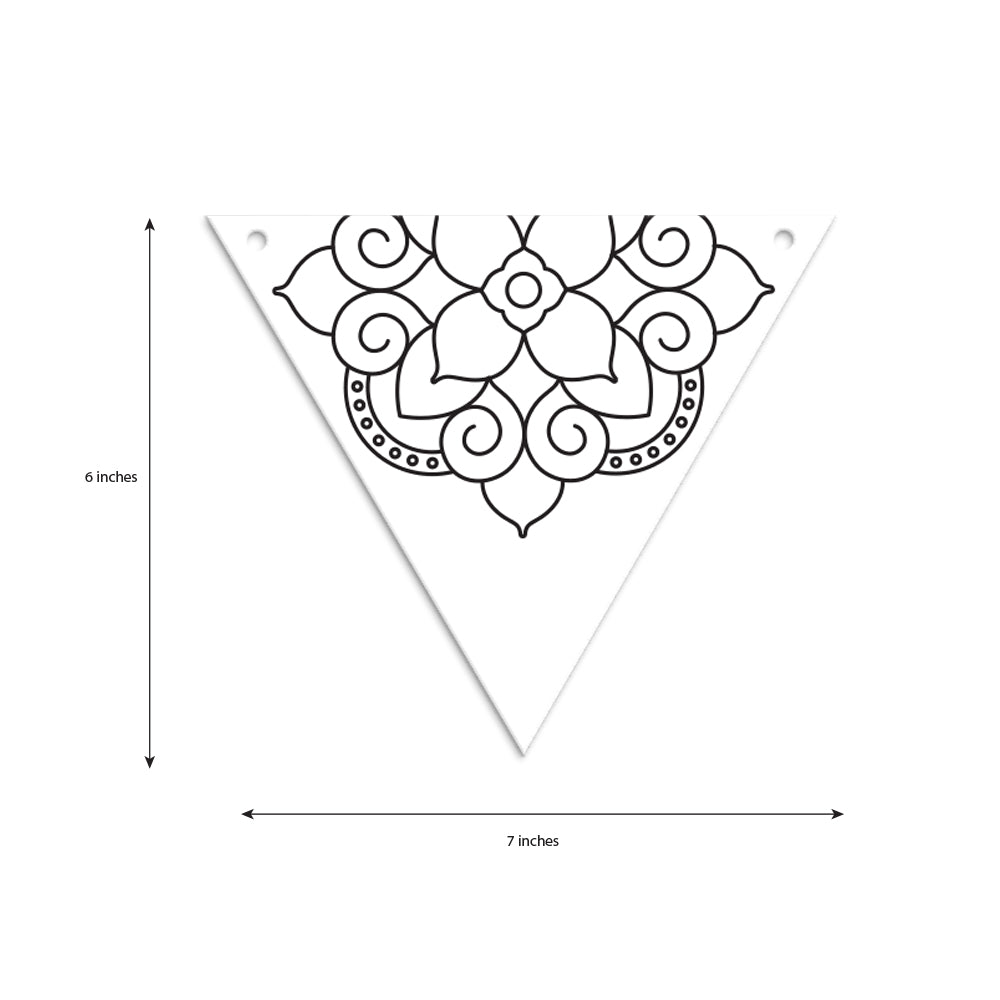 DIY Mandala Bunting Art Kit
Ignite the Spirit of this festive season with Our DIY Mandala Bunting Art Activity Kit!

This Kit Contains:

* 8 Mandala Design Buntings

* 1 Set of Non-Toxic Paints

* 1 Sponge to spread colours

* 1 Paint Brush

* Jute Thread to string the buntings


Hola! Imaginative parents, are you ready to embark on a creative journey this festive season? Get ready to immerse your little ones in the magic of colors and patterns with our enchanting DIY Mandala Bunting Art Activity Kit. With this kit, you and your child will have the joy of creating a stunning decoration that celebrates this season in a unique and meaningful way.

🎨 Unleash the Power of Creativity:
Our DIY Mandala Bunting Art Activity Kit is designed to spark curiosity and unleash your child's artistic flair. It's not just a craft kit; it is an invitation to explore the fascinating world of mandalas - sacred geometric patterns that symbolize harmony and unity. As your child dives into this art project, they will be captivated by the intricate designs, allowing their creativity to flourish.

🌟 A Mesmerizing Decor Piece:
Imagine the joy and pride gleaming in your child's eyes as they admire their own handcrafted Diwali decoration! Once completed, the bunting will mesmerize all who lay their eyes upon it. Hang it with love in your home, and watch as it adds a touch of magic and warmth to the festive ambiance. This creation will be a reminder of the creativity and love shared during this special Diwali celebration.

🖌️ Everything You Need in One Kit:
No need to roam from store to store searching for supplies. Our DIY Mandala Bunting Art Activity Kit contains everything you need to create a masterpiece. Inside, you'll find a variety of high-quality materials, including pre-cut bunting triangles, vibrant tempera paints, paintbrush, sponge, jute thread and a step-by-step guide to help you and your child navigate the creative process with ease.

✨ A Journey of Connection and Bonding:
At its heart, festival season is a time for family togetherness, and our DIY Mandala Bunting Art Activity Kit provides the perfect opportunity for you and your child to connect and bond. As you engage in this shared creative experience, you'll build cherished memories and deepen your connection through the joy of creation. The laughter and conversations that flow as you paint together will create moments that will be treasured for years to come.

🌈 Encouraging Personal Expression:
While our kit offers guidance, it also emphasizes personal expression. The beauty of mandalas lies in their individual interpretation, allowing your child's imagination to take flight. They can choose the colors that resonate with their heart, experiment with different patterns, and infuse the bunting with their own unique style. The result? A personal masterpiece that reflects their inner light.

🤗 Empowering and Confidence-Boosting:
Through the process of creating their own mandala bunting, your child will develop essential skills such as hand-eye coordination, fine motor skills, and attention to detail. As they witness their ideas coming to life on the canvas, their confidence will soar. The sense of accomplishment they'll feel will empower them to take on their next creative adventure with zeal and determination.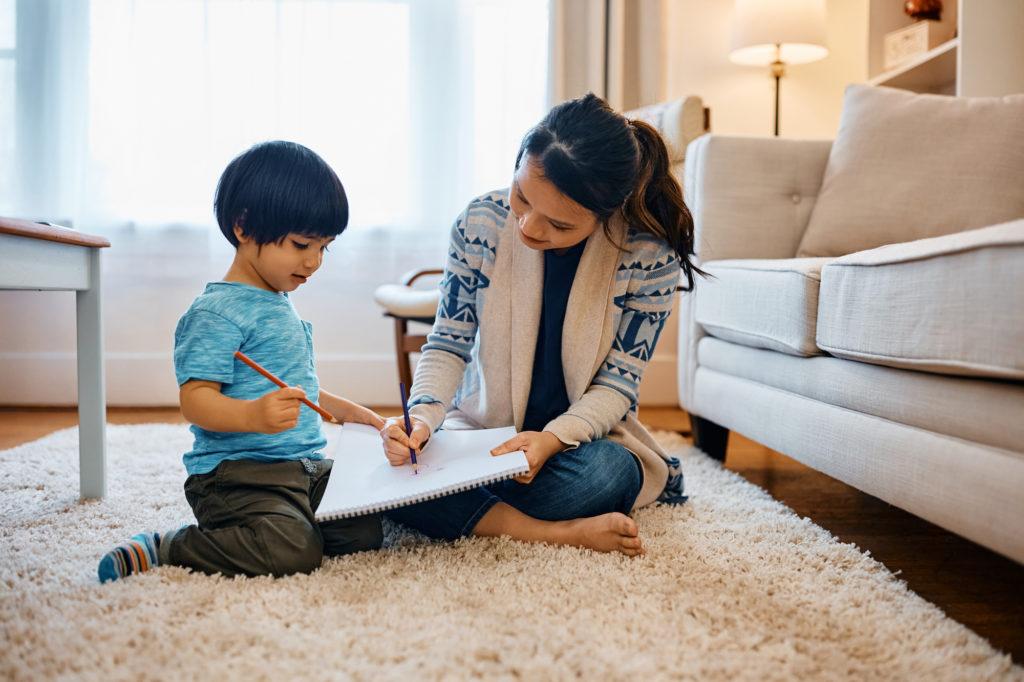 Celebrating Diwali
Dear parents, this Diwali, let your child's creativity shine bright with our DIY Mandala Bunting Art Activity Kit. Create a stunning decor piece that radiates joy, love, and inspiration. The magic of this shared experience will light up your home and fill your hearts with warmth. So, embrace the adventure of creation and let the festivities come alive with the power of imagination.

Order your DIY Mandala Bunting Art Activity Kit today and embark on a journey that celebrates the spirit of Diwali through the beauty of handmade art.

🌟🌟🌟
SPARK CREATIVITY. CELEBRATE DIWALI IN STYLE. LET YOUR CHILD'S IMAGINATION BLOOM. 🌈✨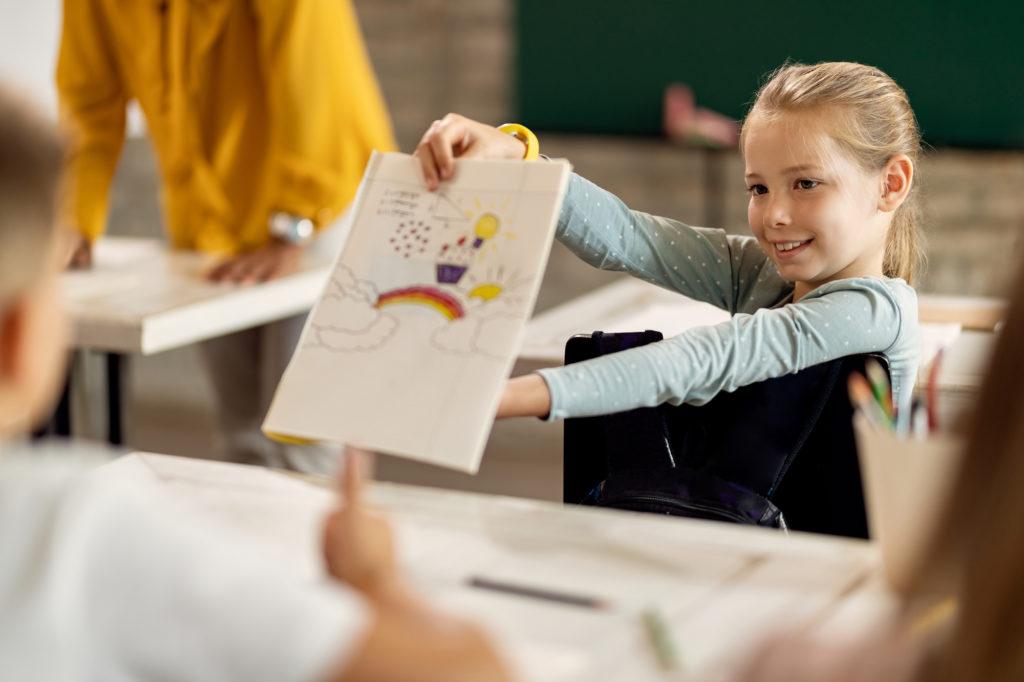 About Us
At The Talking Canvas, our mission is to provide parents with quality experiences that enable their children to actively engage in the process of making art. We believe that the best learning experiences occur when children use their hands to create, allowing them to develop important skills while having fun.
With our range of DIY art and craft kits, children can embark on hands-on artistic adventures right from the comfort of their home. We offer a wide range of DIY art kits and art supplies that inspire imagination, foster self-expression, and promote artistic exploration. We sell our products on our website, Amazon, Flipkart and First Cry.
Our art and craft kits are designed to spark and nurture creativity in children. When you purchase our products, you are investing into a concept to popularise and inspire kids to think 'creatively'.