Regular price

Sale price

Rs. 499.00

Unit price

per

Sale

Sold out

Make someone smile with a personalised postcard! Brighten up your grandparents, uncles, aunts, siblings or friends day with a thoughtful message and feel the happiness that comes with it. This DIY Postcard Kit is perfect for children to stay in touch with family and friends by sharing their personalise artwork which the recipient will treasure. It comes with 10 postcards and 10 Indian postage stamps worth Rs. 6 each.
Kit Includes

10 beautiful postcards Size 6" x 4"
10 India Postage Stamps
1 Set of stickers
Share
View full details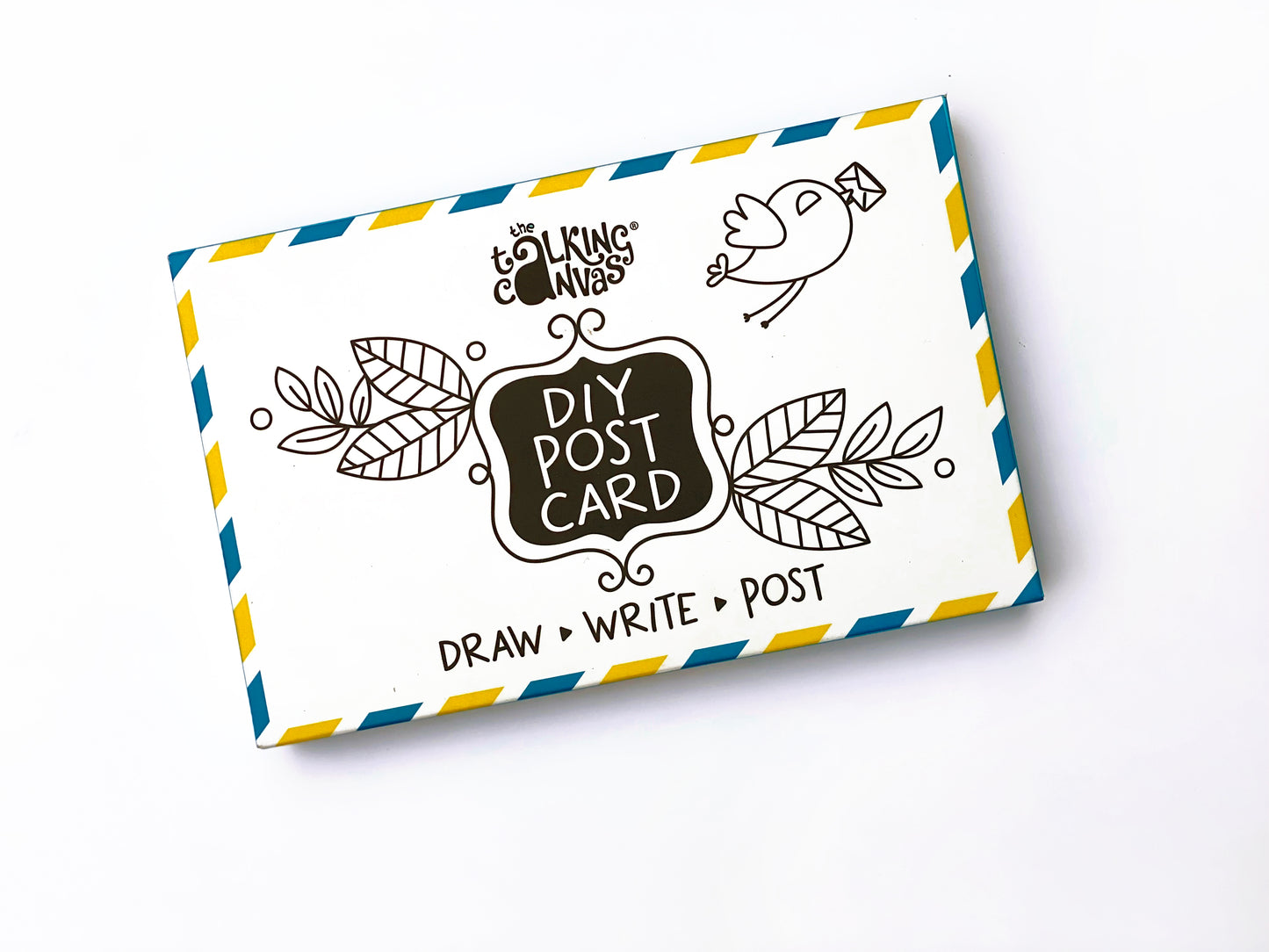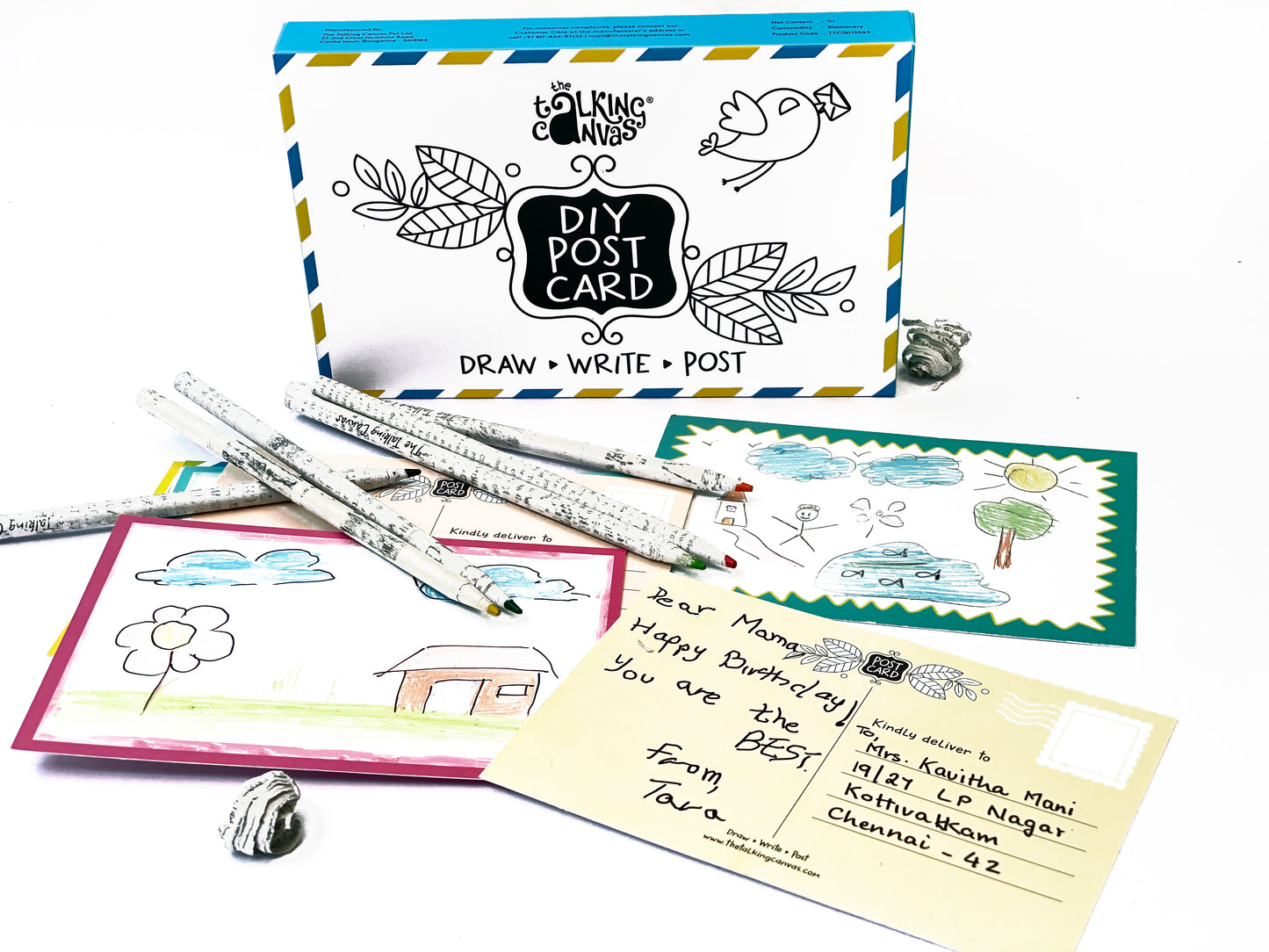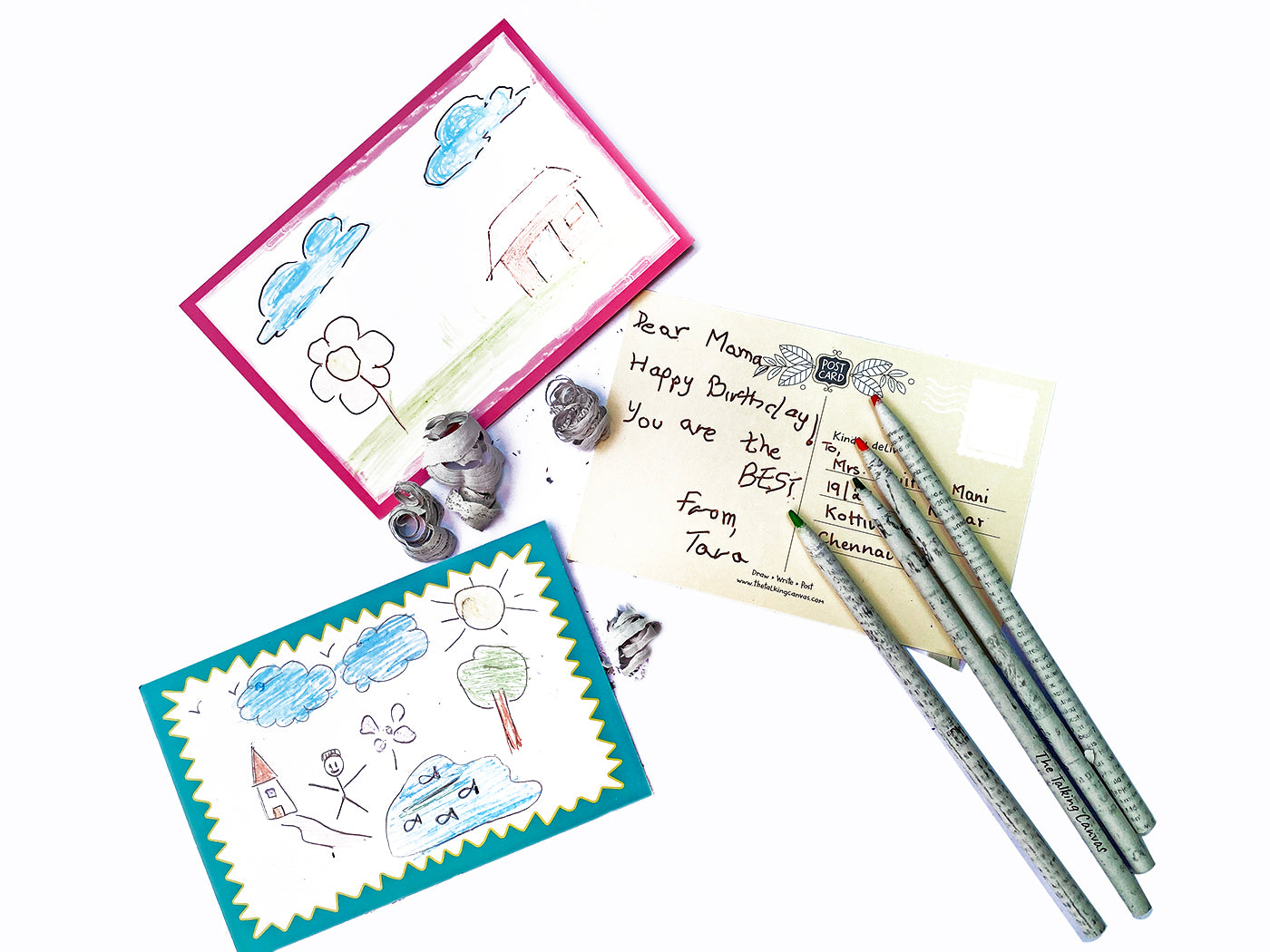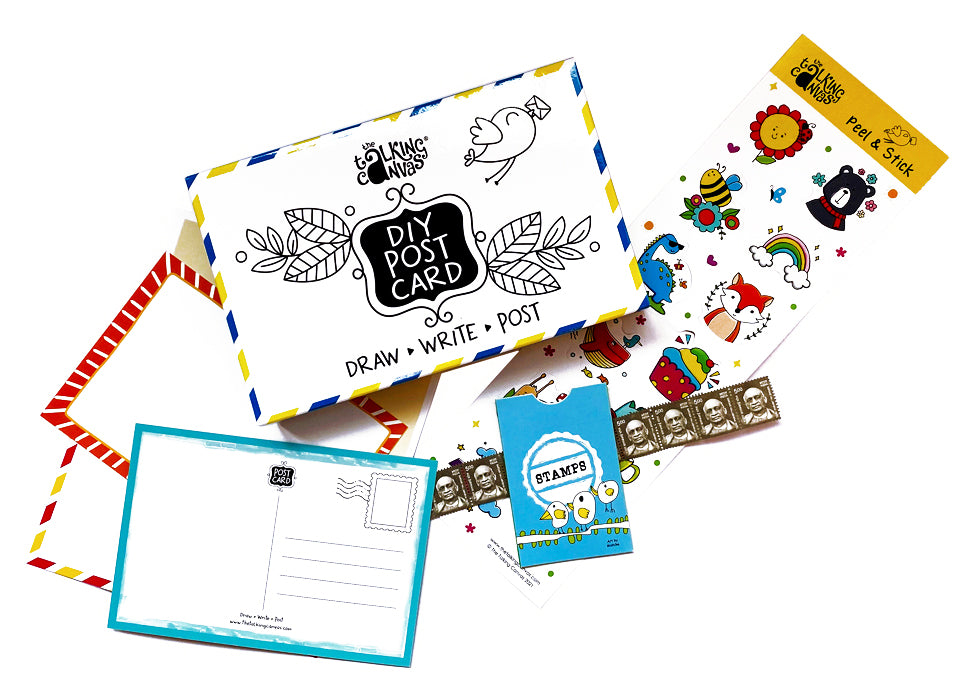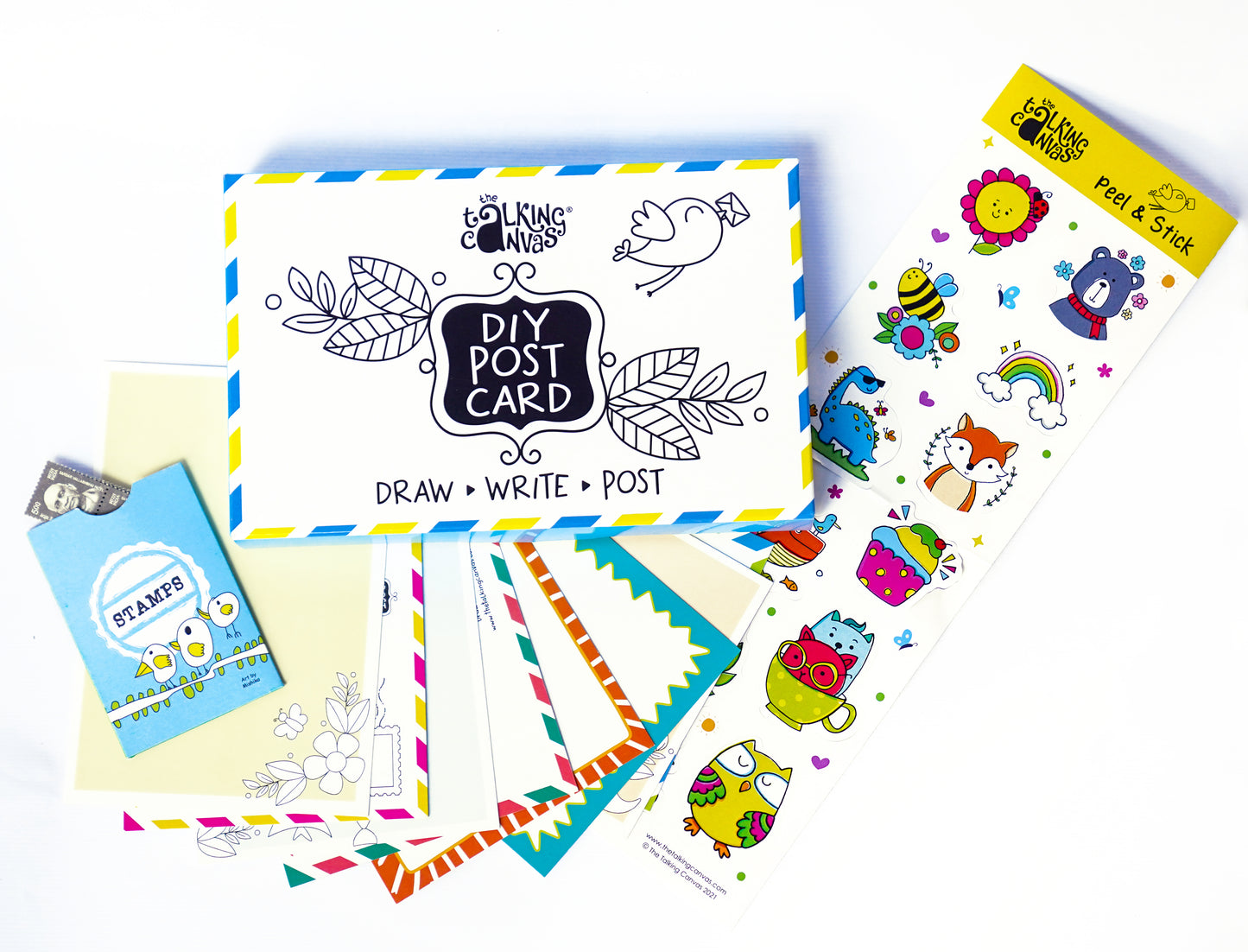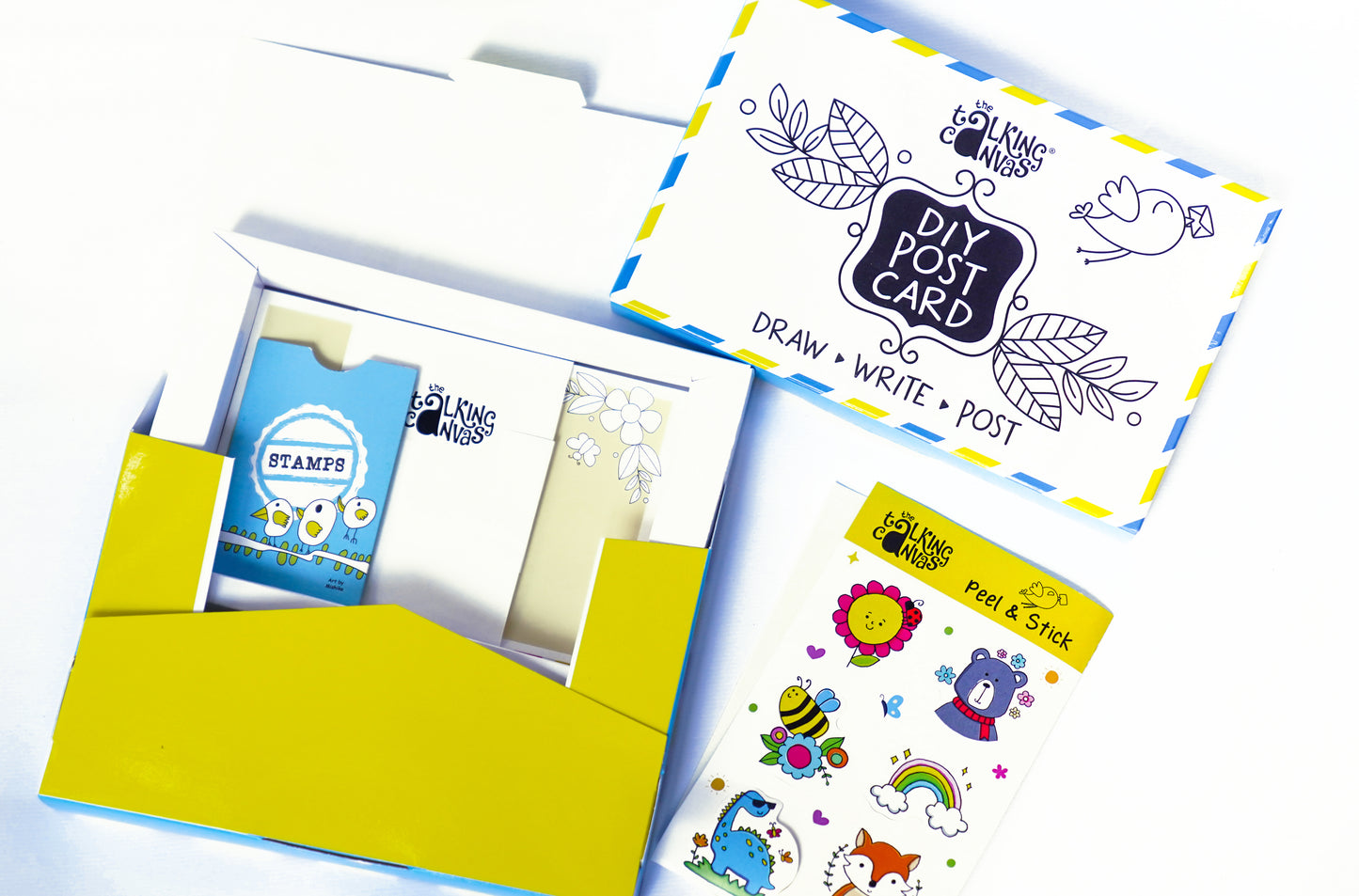 DIY Postcard Kit
This DIY postcard kit is the perfect art activity for 2+ yr old kids. This activity can be enjoyed across ages. Anyone who can write or draw can use this kit and spread smiles!!

The goal of this DIY postcard creative box for kids is to creatively engage children to share happiness and smiles with their thoughtful messages. Relive your childhood and bring joy to your loved ones, by getting children to create art and send postcards out to those they care about.

Easy Set up : We have made it easy by giving you beautiful printed post cards and stamps required to post them within India. All you need to do is to create art (draw, colour or even make a collage) on the front side of the postcard and add a message that'll bring a smile to the receivers face. Glue the stamp to the postcard and ship it out to your loved ones across India. It can even be hand delivered !
Engaging : Kids can keep in touch with their grandparents, aunts, uncles, other family members and even friends. It is a thoughtful gift to teach children the value of staying connected, spreading joy and thoughtfulness.
Gifting: This Postcard DIY box for kids is a perfect birthday gift or return gift for kids. In fact, kids can even use these cards as personal invites and add a personal touch to their invites.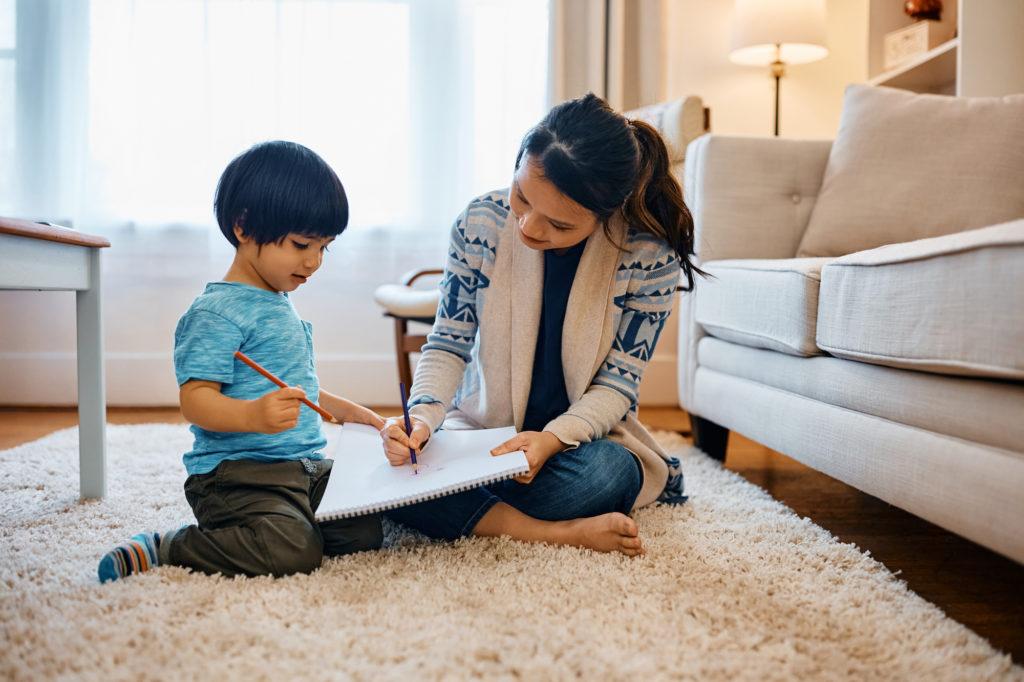 Type: Creative and Thoughtful Activity
The DIY Postcard Kit is a creative box consisting of 10 Postcards to draw, paint or decorate. It also comes with 10 stamps worth Rs. 6 each which can be used to send it anywhere across India. It is important for kids, especially at this tricky time, to stay connected with friends and family.

This creative box allows a child to create personalised art for their loved ones and share a keepsake with the recipient. This creative box is designed to encourage emotional wellness, expression, creativity and curiosity through an immersive process and it also makes a perfect gift.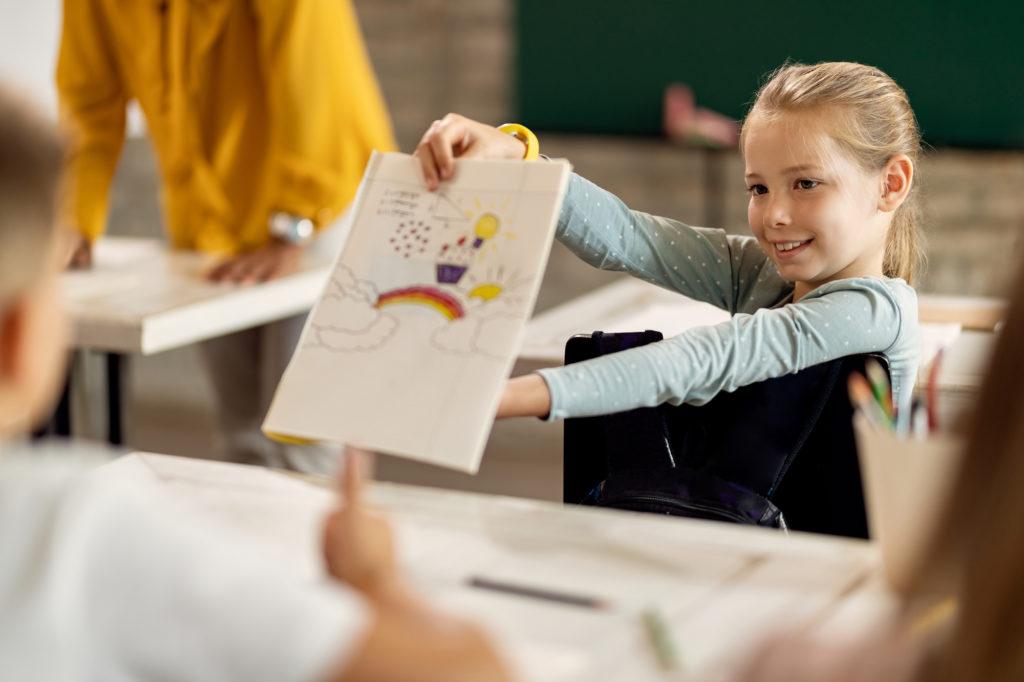 About Us
The Talking Canvas is a brand with a mission to inspire and enhance creativity in kids through art. We are all about uniqueness and originality with a promise of providing you with the best quality products. We have two range of products, DIY kits to enhance creativity and a range of apparel products to showcase creativity. We sell online via Amazon, Hopscotch, Flipkart and First Cry.
When you purchase our products, you are investing into a concept to popularise and inspire kids to think 'design'.