Regular price

Rs. 1,299.00

Regular price

Rs. 1,499.00

Sale price

Rs. 1,299.00

Unit price

per

Sale

Sold out

We have put together the perfect art box for kids who love art! Junior Art Box for Kids has all the art supplies that your junior artist will ever need to sharpen his/her skills. It is necessary to make non toxic and age appropriate art supplies available to children and we are here to support you with this.
Our junior art box includes:

1 high quality sketch book(40 sheets of 150 gsm cartridge paper)
6 tubs of acrylic paints
1 set of brushes (round and flat)
1 palette
1 set of sketching pencils
1 kneadable eraser
1 set of 12 oil pastels
1 set of 12 colour pencils
1 marker pen
1 canvas pouch
1 apron
| | |
| --- | --- |
| Weight | 0.6 kg |
| Dimensions | 33.52 × 23.36 × 5.8 cm |
Share
View full details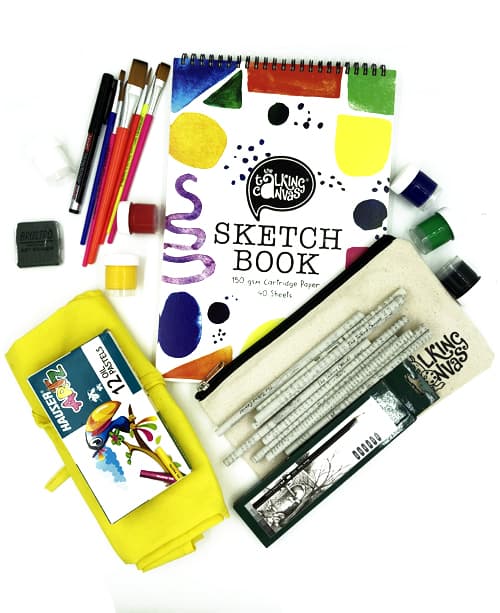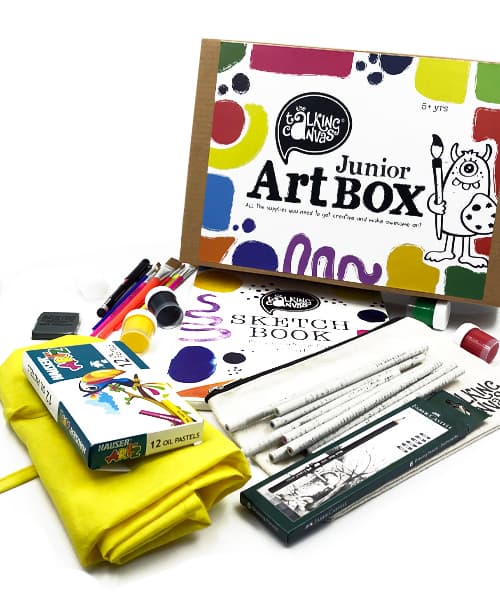 Junior Art Box For Kids
Sparkle your kid's curiosity and cognition with our junior art box for kids. In the era of a technologically obsessed childhood, we provide a perfect art and craft box that will automatically increase happy downtime. This assortment is devised to indulge kids' focused attention. Packed with super features such as a non-toxic attractive DIY kit with a superior quality sketchbook, sketch pencils, and mess-free erasers.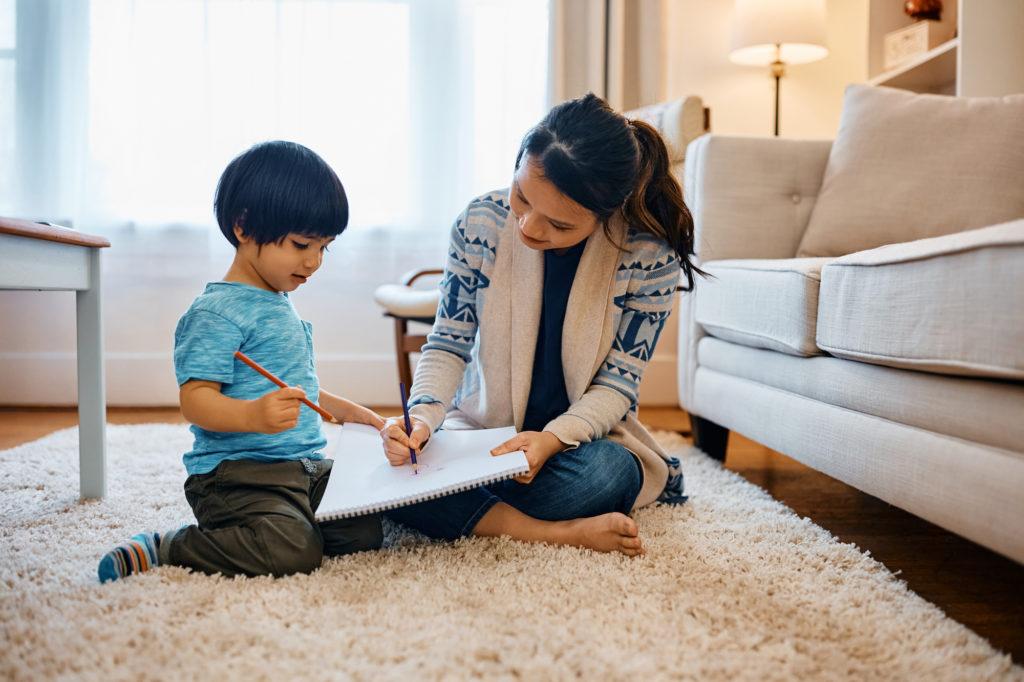 Features of our Art Box For Kids
Provides a platform for parents and kids to communicate and develop confidence.
Encourages the sense of individual expression.
Improvises emotional intelligence.
Assimilates ideas into representation.
Boosts happy hormones by stabilizing attention span.
The art kit for kids also includes oil pastels, a marker, a canvas pouch, and an apron to usher in an unforgettable and cherishing involvement, unlike a rote classroom environment. The kit incites the cognitive brain of the children with high attention span and lingering satisfaction. The Talking Canvas kit encourages the kids to use both hands further enhancing bilateral coordination. We at The Talking Canvas know that tapping the emotional reserves of children is crucial at this age, and therefore we've customized the kit that suits the needs of imaginative kids, uniquely. The art and craft kit is a toolbox that allows them to represent their imagination on the brilliantly textured cartridge paper. This art and craft kit is a launchpad for building creative and productive adults. The Talking Canvas is environment friendly and cares for the measures to evade the danger of environmental hazards. The educational kit comes in handy for teachers and parents both, as a great value education. Our art and craft kit is a box of infinite possibilities that will help you streamline your kid's productive time. Apart from quality time, it can be used as playdate games for your junior. Our assorted box of art kits will help your kid scribble their imagination with colorful ideas.

Want to create a happy time or extend play hours? Be sure to supply or gift kids/ children with the Talking Canvas Junior Art Box for Kids.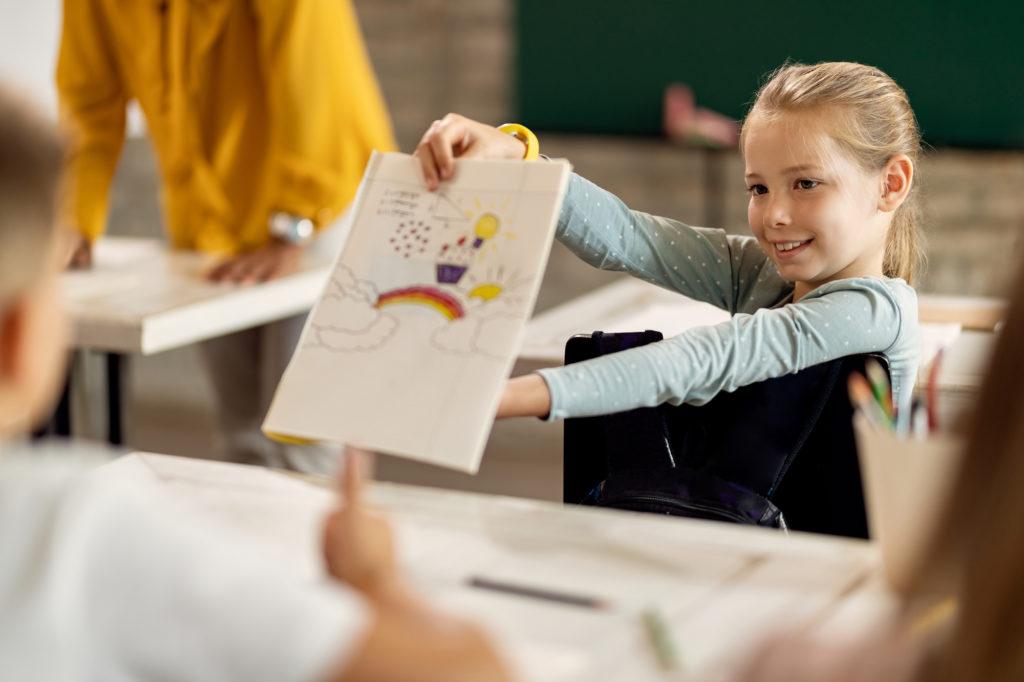 About Us
The Talking Canvas is a brand with a mission to inspire and enhance creativity in kids through art. We are all about uniqueness and originality with a promise of providing you with the best quality products. We have two range of products, DIY kits to enhance creativity and a range of apparel products to showcase creativity. We sell online via Amazon, Hopscotch, Flipkart and First Cry.
When you purchase our products, you are investing into a concept to popularise and inspire kids to think 'design'.