Regular price

Sale price

Rs. 299.00

Unit price

per

Sale

Sold out

The Llama art kit is designed to help children develop motor skills, hand grip, focus, concentration, creativity and give them the joy of creation. We offer multiple toy art kits for children to create and enjoy themselves. This llama art kit for kids comes with everything required for children to create a work of art and adorn it in their room or simply pretend play with it. This makes it so much fun for kids to create stories and give the unicorn their own character. Children will engage in this beautiful art activity and learn crucial skills in the process. The sentimental value of artifacts created during early childhood years holds special importance in adulthood, so why not make it a stepping stone of memory lane? Our safe non toxic materials will help your child get messy with their hands. The kit offers unending ways for kids to create their own unicorn toy. Our kit will allow them to focus on a project, relax their mind and express themselves better.
Our Llama art kit for kids contains:

1 MDF wooden cutout
Wool & Jute thread
Sequins
Paper flowers
1 Brush
1 Set paint
Glue


| | |
| --- | --- |
| Weight | 0.25 kg |
| Dimensions | 22 × 30 × 3 cm |

Share

View full details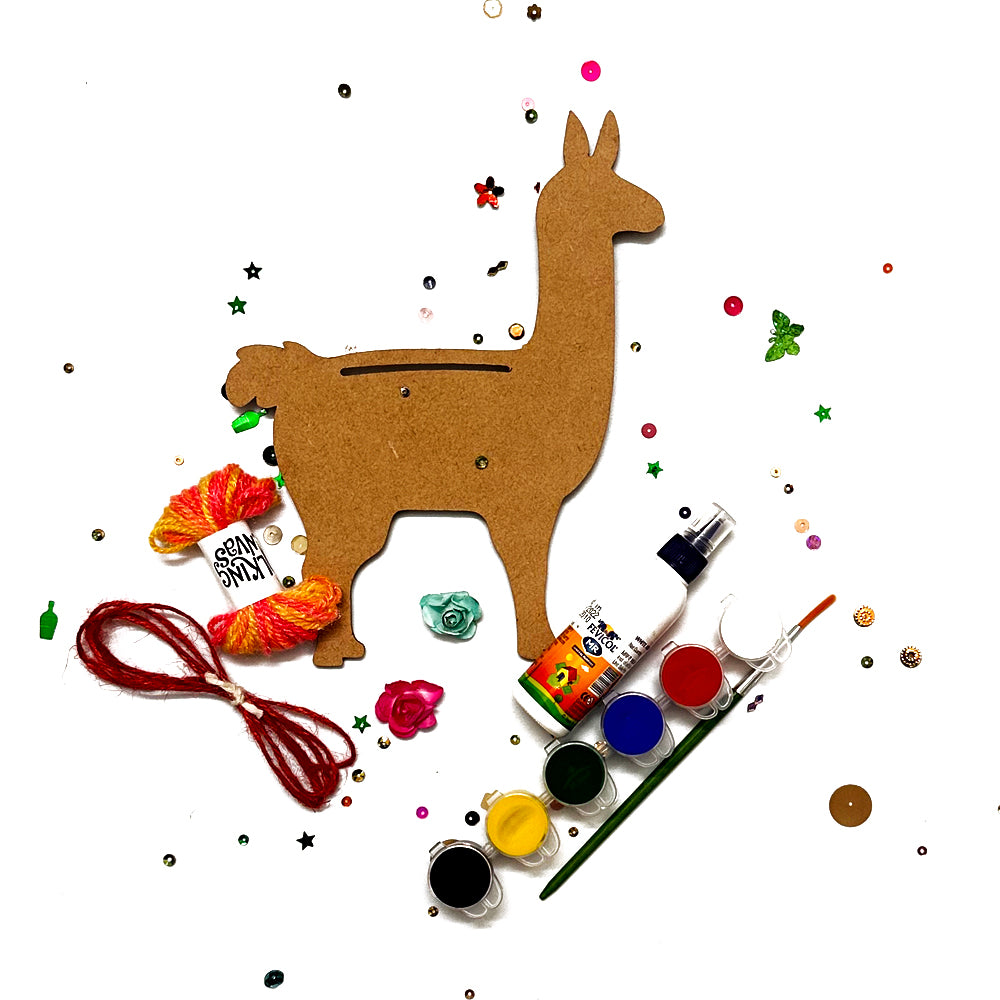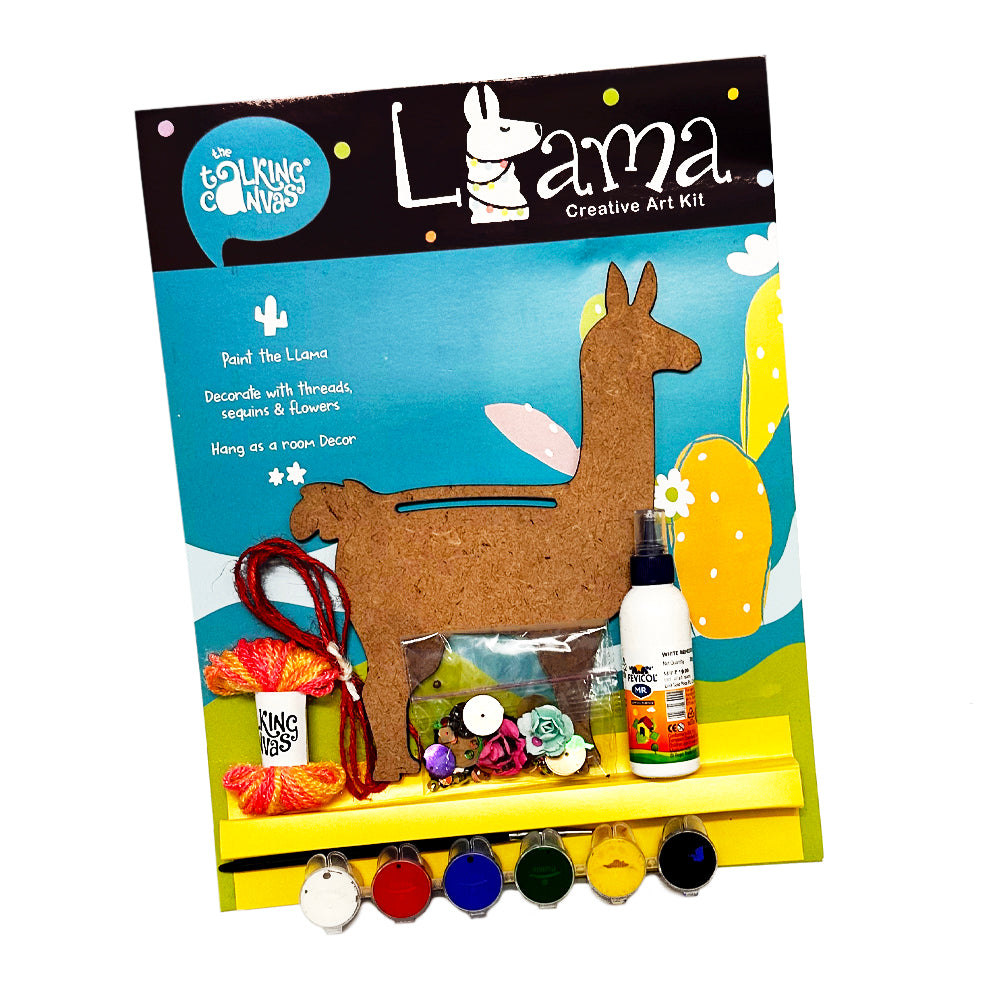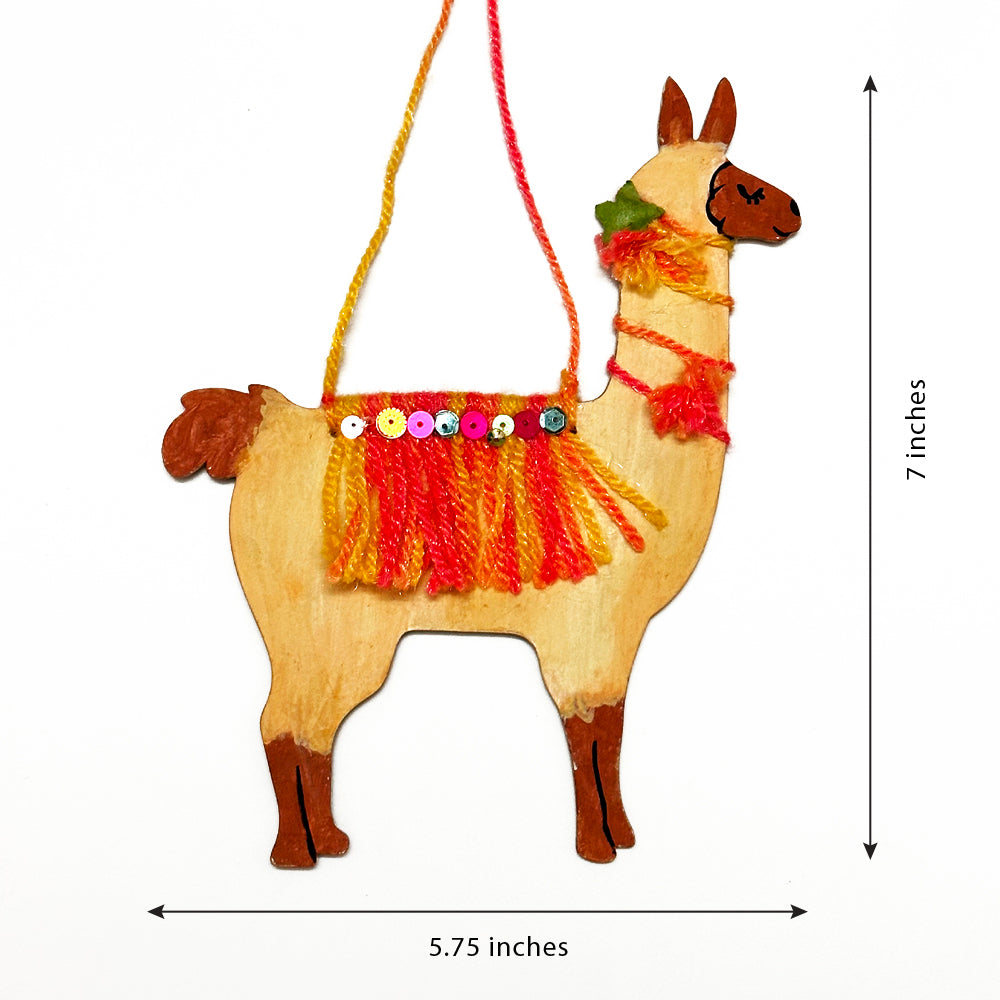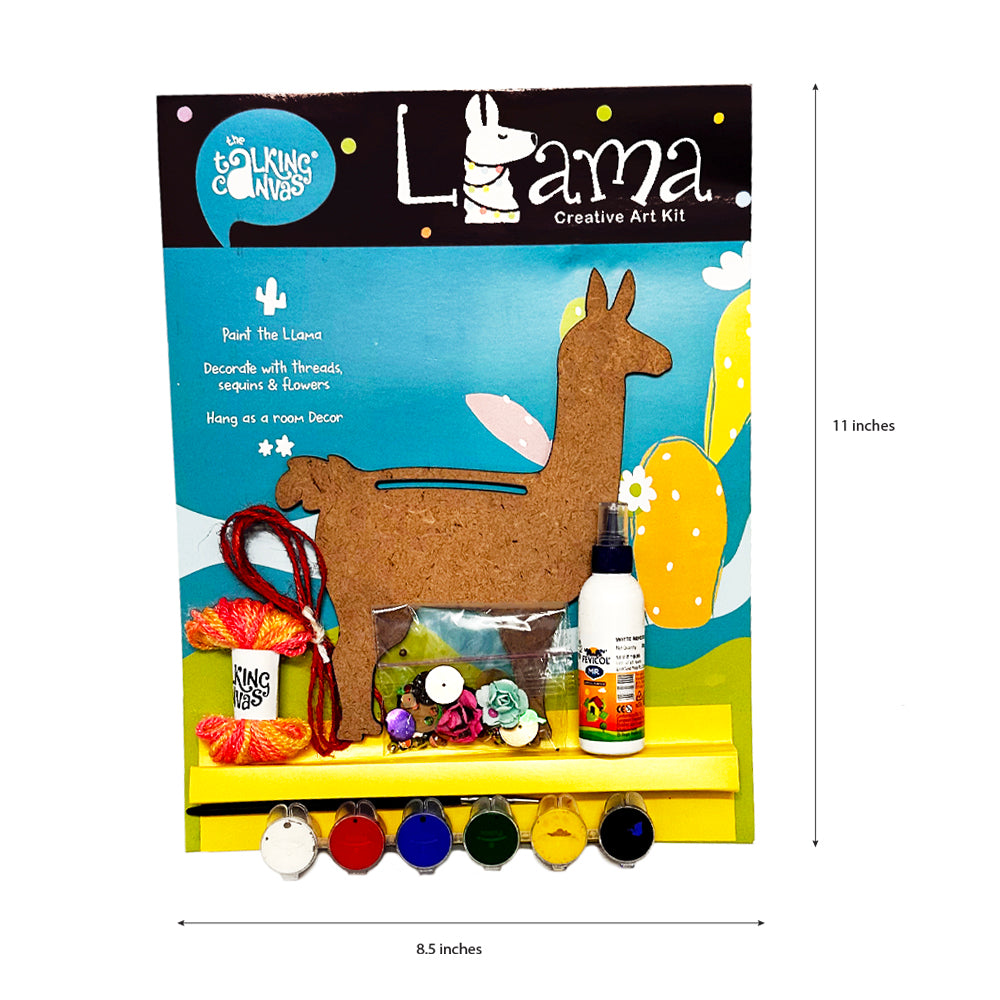 Creative Llama Art Kit
"The Talking Canvas Llama creative art Kit is ideal for children of all ages, for hobby centers, and as Llama return gift. The Llama art kit includes cutouts and an assortment for painting and decorating and its the best creativity exercise.

Why Llama art kit?
Generally, art and craft are always fun for kids. Not only do they learn about a variety of different animals, festivals, and holidays but they can enhance their fine and gross motor skills, hand-eye coordination, along with emotional and intelligence quotient. This Llama art and craft kit are no different. It is super fun to make and supplies are included in a beautiful box. The popularity of funny Llamas makes them all the more top-rated in crafting ideas. Hence, we at Talking Canvas have put together a creative Llama art kit for kids to create cute and wooly Llamas and boast to their friends and family. Besides, parents can arrange special craft time and invite friends, and grandparents on occasions such as birthdays, and play dates. Well, on a lighter note, who requires an occasion if you have a Llama art and craft kit and buddies beside you?
"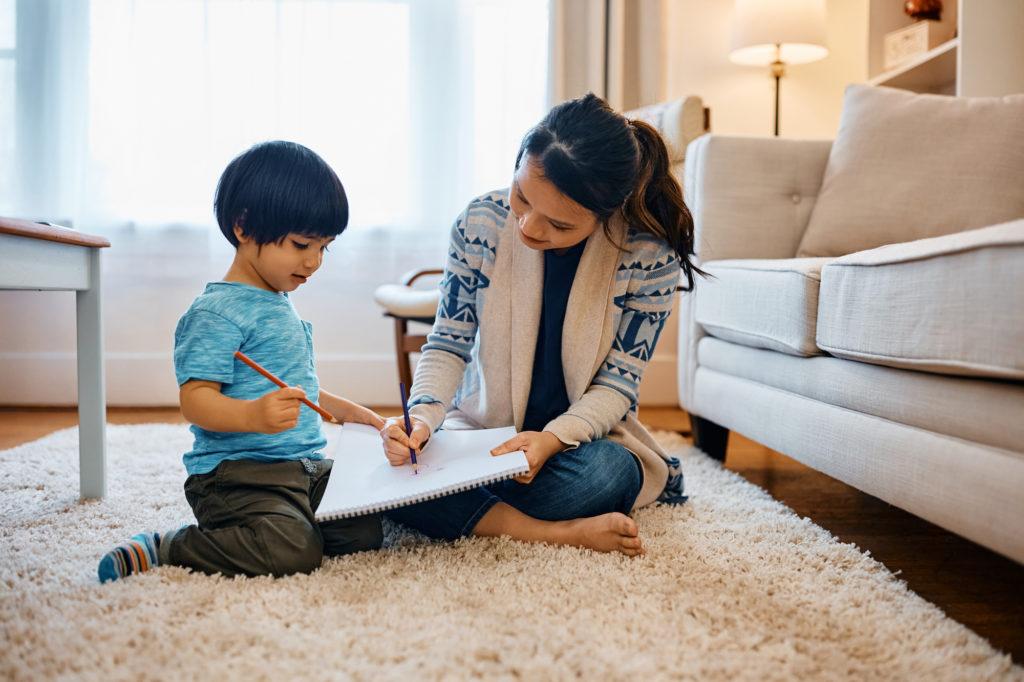 How to make a Llama?
"As always, The Talking Canvas invests in nudging their innate capacities than feeding them with trending crafts. To make Llama, we have provided a wooden MDF cutout, primary colors, and a beautiful assortment of sequins and flowers with a brush to paint. Ask the kids to paint the cutout, weave out the woolly hairs, and decorate the Llama with a sparkling assortment. However, we also emphasize quality time with family and friends, so make this a group activity. With multiple benefits, Talking Canvas counts upon two imperatives: One, creates a learning environment, unlike rote classroom learning. Two, allows the kid to experiment and play upon their idea, giving them the concept of trial and error, a fundamental problem-solving skill. On the other hand, the Llama can be a decorative art piece in your home, boosting confidence and curiosity.

Why kids are fascinated by Llama?
Despite sharing genetic traits with the Camel family, Llama doesn't hump on the back. Moreover, they appear funny to children out of their cute and quirky appearance. Children are fascinated with Llama facts and stories and hence they become the heroes of children's stories. Llamas are Peru's national symbol and are domesticated for bearing weight. If mistreated or burdened overweight, they stubbornly deny to move and spit on their master instead of attacking. Isn't that funny?

So, with some rare facts known, let us give children an experience to remember!"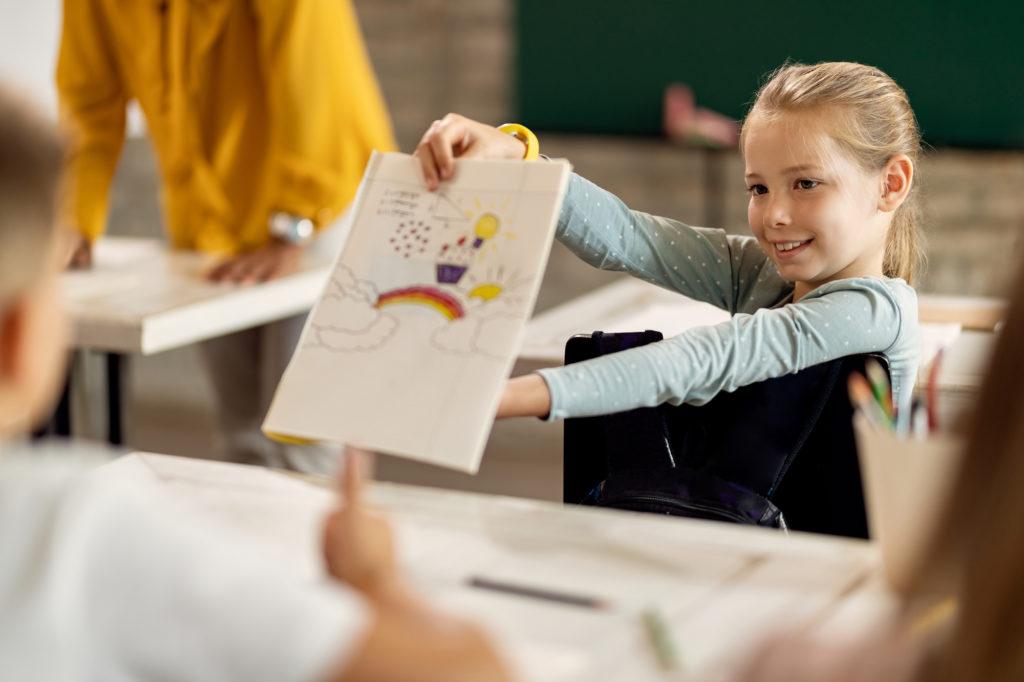 About Us
The Talking Canvas is a brand with a mission to inspire and enhance creativity in kids through art. We are all about uniqueness and originality with a promise of providing you with the best quality products. We have two range of products, DIY kits to enhance creativity and a range of apparel products to showcase creativity. We sell online via Amazon, Hopscotch, Flipkart and First Cry.
When you purchase our products, you are investing into a concept to popularise and inspire kids to think 'design'.