Regular price

Rs. 1,199.00

Regular price

Rs. 1,299.00

Sale price

Rs. 1,199.00

Unit price

per

Sale

Sold out

The Talking Canvas in collaboration with Art Sutra brings a fun and colorful DIY creative Stamp Box suitable for 3+ years. The design theme is based on nature which is something all children love to start with. The acrylic stamps are reusable multiple times. The DIY box is non-toxic, child-safe, and experiential for age 3+.
Kit Includes

6 Re-usable Acrylic
Stamps in different
shapes
Stamp Art Book
Black Stamp Ink Pad
6 tubs of tempera paints
1 quality paint brush
Share
View full details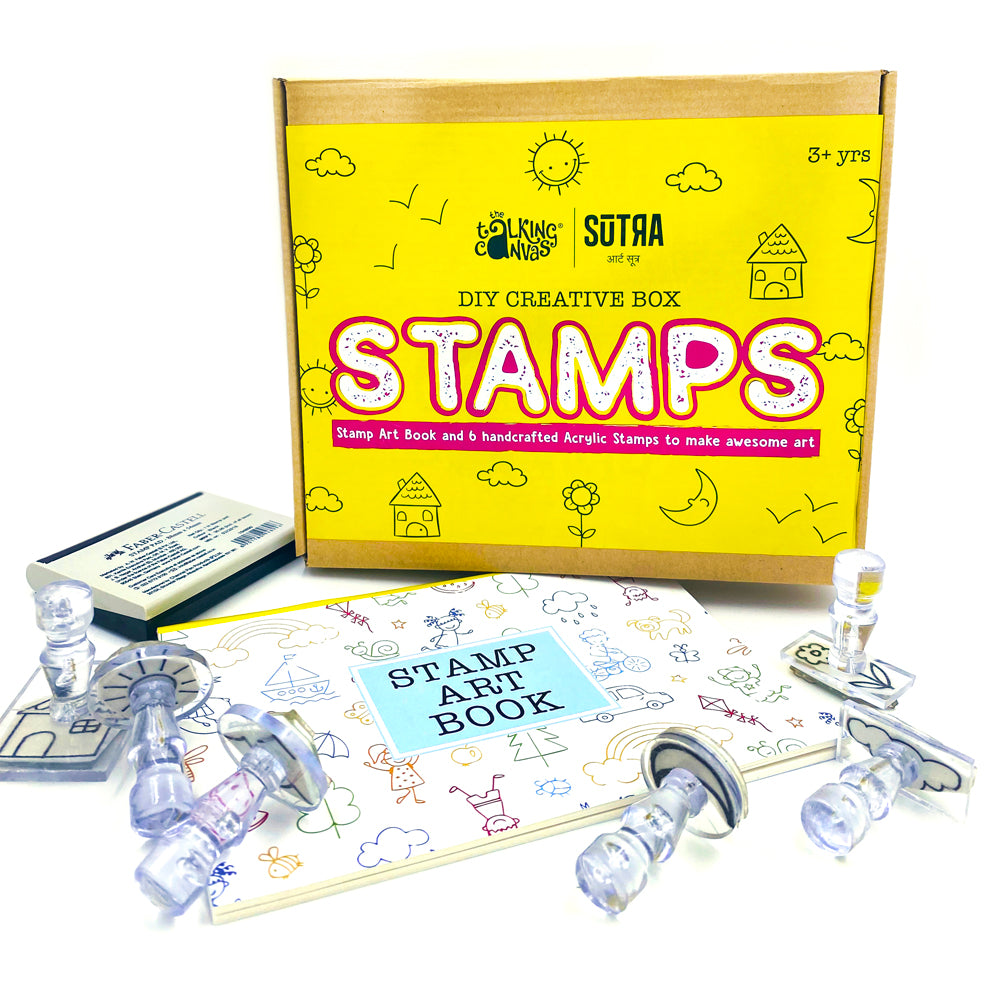 Stamp Art Kit
Add a dash of fun and creativity to your child's life by gifting the DIY stamp art kit. The box contains 6 acrylic stamps of various designs like a house, sun, moon, flowers, birds and clouds to complement a nature theme along with a scrapbook and stamp pad. The mountains with the sun shining and a cottage home at the corner are the most idyllic art form for kids. Also, the stamp images are backed with a strong acrylic fiber sheet to strengthen the finger-thumb grip. We bring a fun twist to the existing art by making stamps of those pictures to bring your child's creative urge.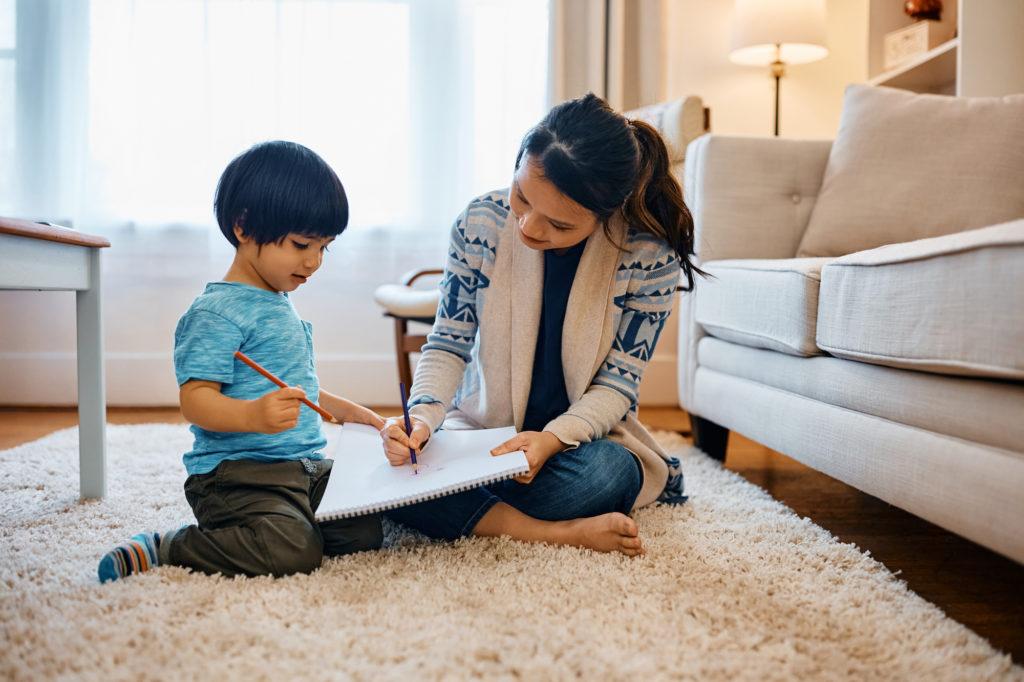 Acrylic Stamp Art Kit
The DIY stamp art kit or creative stamp box is specially crafted by the experts of Art Sutra and The Talking Canvas to give the best of art to your child. Teaching by stamping is a proven practice of building a child's interest, fine and gross motor skills, and visual reasoning. We at Talking Canvas and Art Sutra believe that art is much more than drawing and painting, hence this inspirational art box. The all-inclusive kit allows the child to create an artistic world on their own reinforcing confidence and the love of art and stamping.

Some benefits of stamping

Creative playing- The DIY stamp art kit inspires different forms of art like wall-picture, pots, scrapbooks, and other objects. Your child can simply stamp the design on various objects and create mesmerizing and prized artwork.
Mess-free play- The stamp box provides the child mess-free time at school, in hobby classes, and with friends without mess and fuss. The creative doesn't require adult monitoring and also facilitates downtime.
Enhances motor skills- Stamping in various forms has known benefits like fine and gross motor skills, and hand-eye coordination. It strengthens the web space between the finger and the thumb and regulates active work from finger muscles.
Create personalized memories- The creative stamp box allows you to create timeless memories. The child can stamp natural themes on paper and various surfaces to be cherished forever.
Visual reasoning- Materializing one whole picture with different stamp designs allows the child to imagine and reason which will boost observation and focus.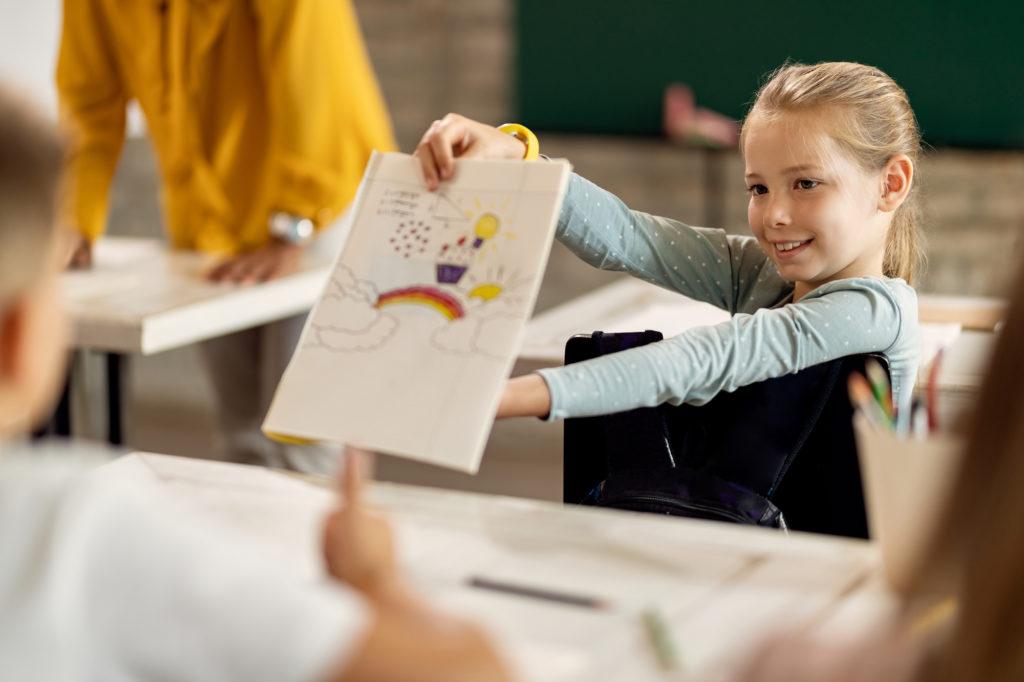 About Us
The Talking Canvas is a brand with a mission to inspire and enhance creativity in kids through art. We are all about uniqueness and originality with a promise of providing you with the best quality products. We have two range of products, DIY kits to enhance creativity and a range of apparel products to showcase creativity. We sell online via Amazon, Hopscotch, Flipkart and First Cry.
When you purchase our products, you are investing into a concept to popularise and inspire kids to think 'design'.