Regular price

Sale price

Rs. 299.00

Unit price

per

Sale

Sold out

Apply Coupon loveart20 to get 20% discount on orders above Rs. 1999 No-Risk Money Back Guarantee! No Hassle Refunds Secure Payments The unicorn toy creative art kit is designed to help children develop motor skills, hand grip, focus, concentration, creativity and give them the joy of creation. We offer multiple unicorn toys kits for children to create and enjoy themselves. This unicorn toys for kids comes with everything required for children to create a work of art and adorn it in their room or simply pretend play with it. This makes it so much fun for kids to create stories and give the unicorn their own character. Children will engage in this beautiful art activity and learn crucial skills in the process. The sentimental value of artifacts created during early childhood years holds special importance in adulthood, so why not make it a stepping stone of memory lane? Our safe non toxic materials will help your child get messy with their hands. The kit offers unending ways for kids to create their own unicorn toy. Our kit will allow them to focus on a project, relax their mind and express themselves better
Kit Includes

1 wooden unicorn toy
Colourful Wool Yarn
Jute Thread
6 tubs of Tempera Paints
1 Paint Brush
Glue
A pouch with assorted sequins and flowers
Share
View full details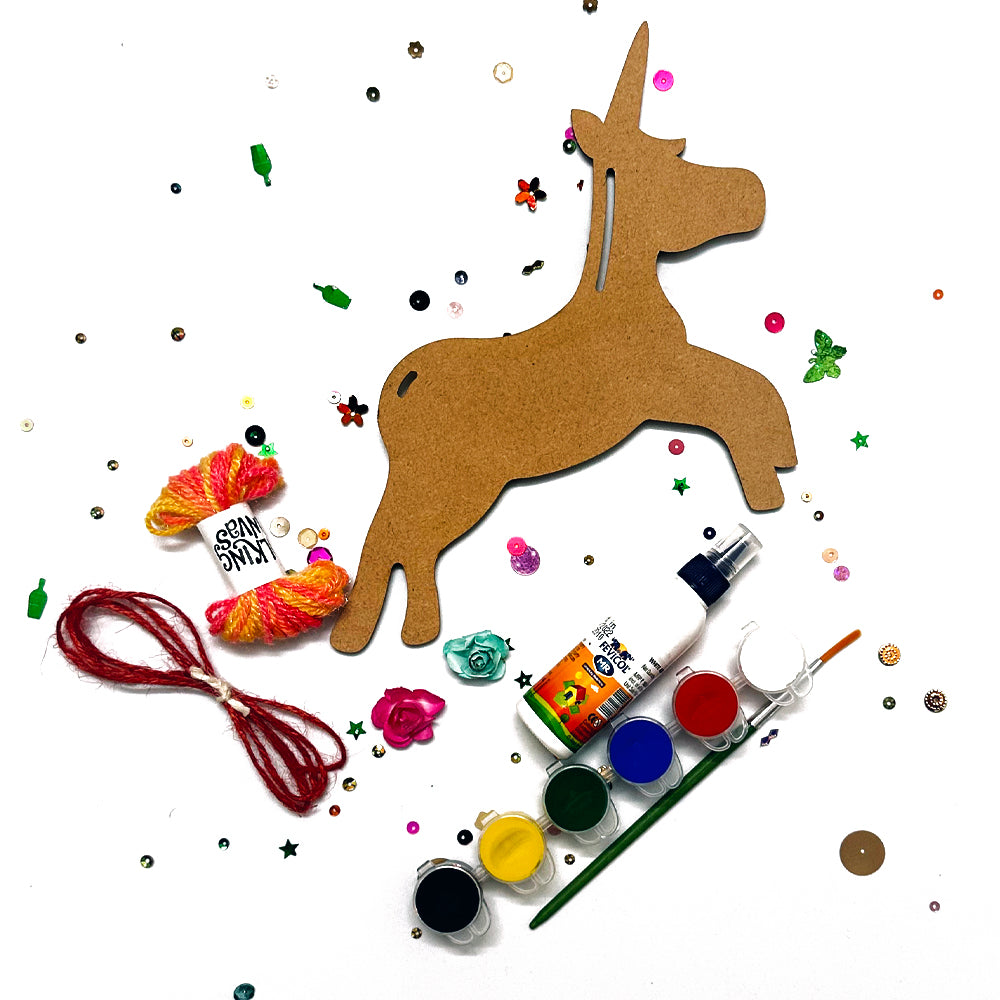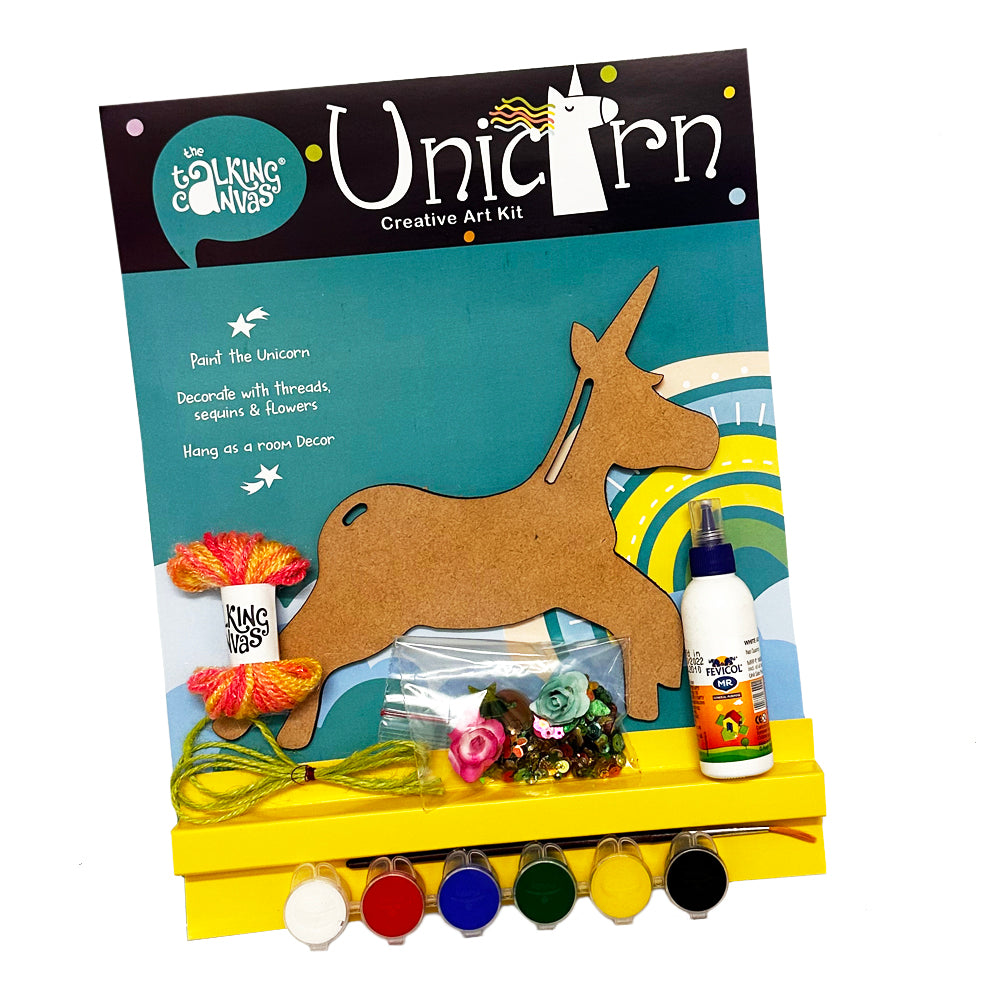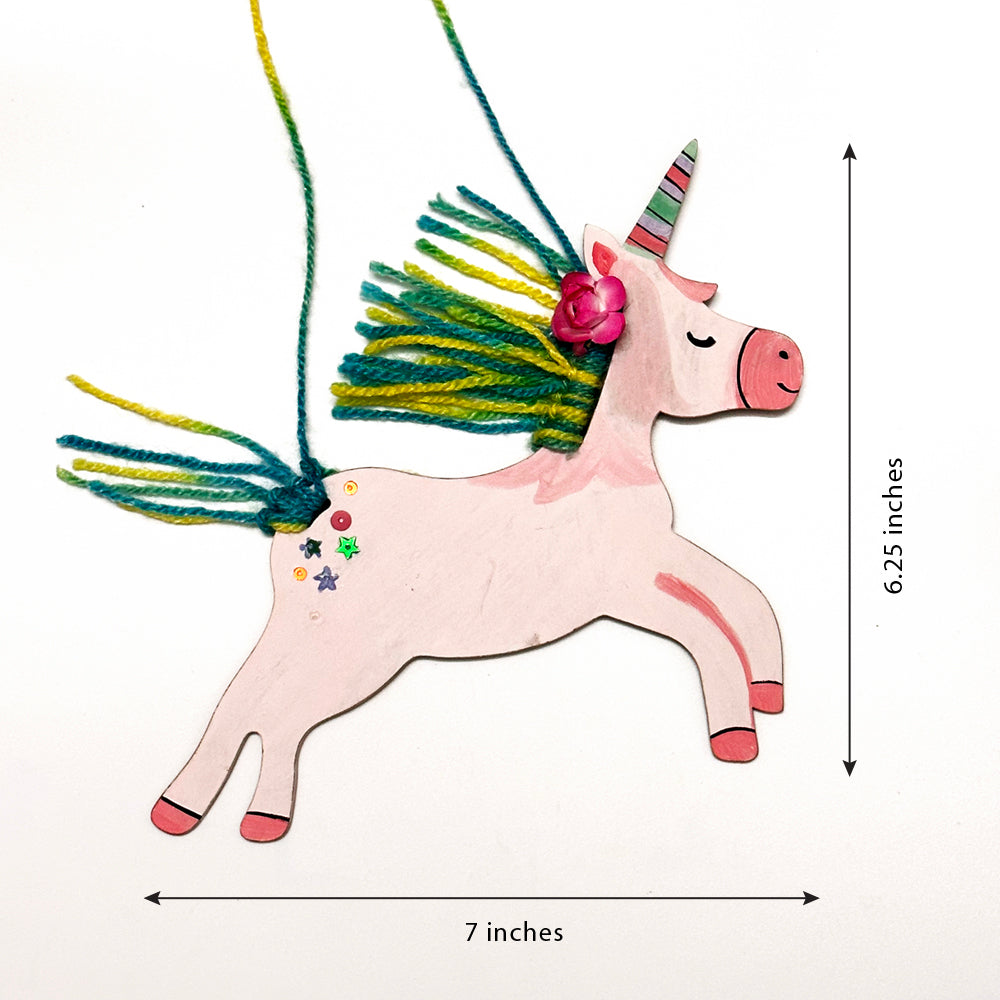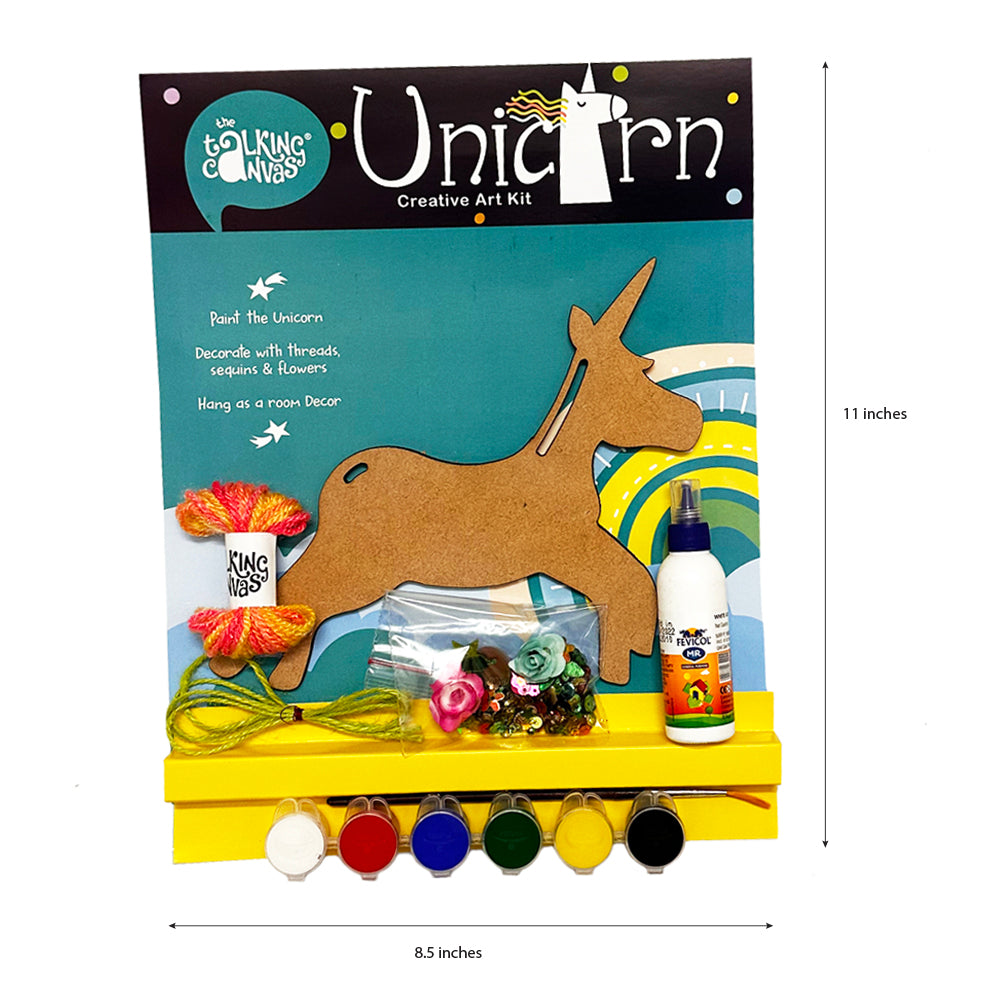 Unicorn Toys for Girls
"The Talking Canvas brings art, and craft, Unicorn Toys – Creative Art Kit- a DIY kit for girls, 5 years and above. The non-toxic, environment-friendly, Unicorn toys Art/ Craft Kit is an ideal gift for young and curious wizards.

Do you know Unicorns are kind, majestic, brave, and pure-hearted mythical creatures? Interestingly there is no creature as admired as Unicorns by young girls and boys. So, it makes sense why kids love Unicorns. Imagine, your kids making a perfect Unicorn, which they love flaunting to friends. It's a two-fold benefit, one, a sense of accomplishment. Two, theycan learn and tell stories with Unicorns as central characters. The stream of advantage does not end here, the art of storytelling combined with art and craft does wonder for the academic and emotional growth of children. Also, the toy kit enhances their learning capacity and quick-wittedness."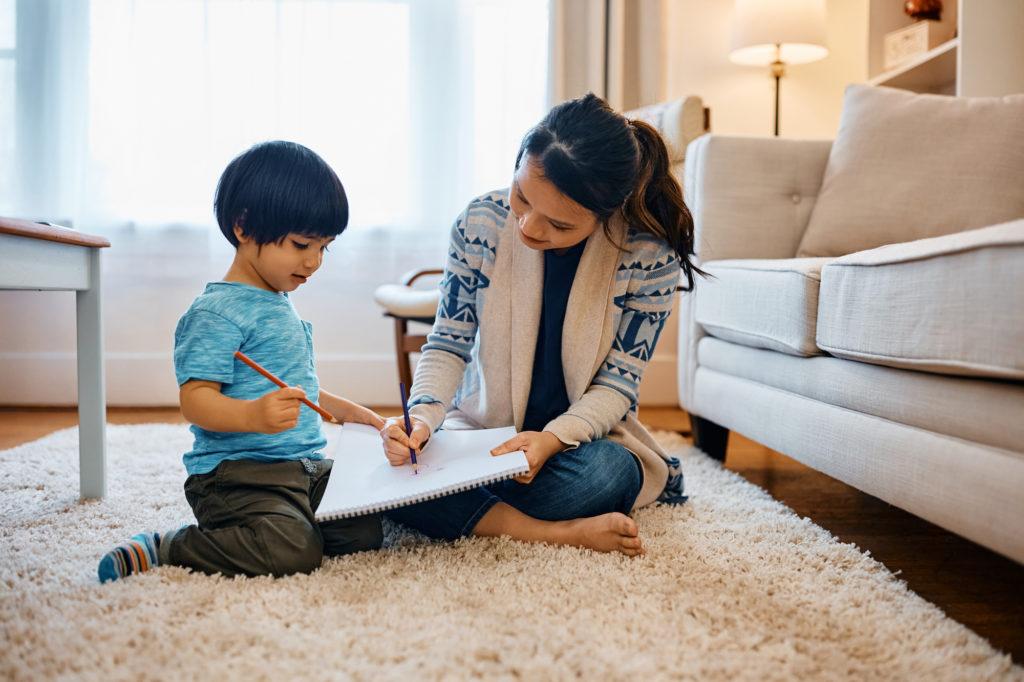 Why Unicorn Art and Craft kit is ideal for gifting?
"The Unicorn toys – art and craft DIY kit can be a perfect gift for your kids, especially for girls. A gift that stimulates her interest in art and craft and enhances their knowledge of fictional creatures. The toy is ideal for parents, grandparents, cousins, hobby centers, and friends to create a friendly learning environment. The Kit comprises contemporary jute thread, a sequins and flowers, six colors, a brush, a Unicorn MDF wooden cutout, and wool yarn to create a Unicorn toy in a jiffy. Engaging the children in creative activities such as coloring, painting, and decorating a Unicorn toy for home décor is a worthy idea. The sense of being useful in decorating their own room will further encourage them to take up bigger and brighter things in life. Moreover, the kit provides grounds for a peaceful downtime and sharp focus, which in turn will raise precision and an eye for detail.


How to make it?

Making the DIY Unicorn kit is easy peasy yet requires focus. The Talking Canvas provides the necessary items, and a YouTube video to make the kit. Please follow our YouTube channel for the same. The children can first paint/color the cutout MDF wooden Unicorn with white paint, then layer on other colours to make it more attractive. They can decorate it with a beautiful assortment such as flowers, and sequins. Later, the kids can weave hairs from wool yarn and jute thread, and Voila! Your child has created a perfect Unicorn toy from stories.

At Talking Canvas, we take care to indulge young brains in intellectually stimulating products. Also, we make sure, the raw material is non-toxic and hazard-free.

We believe in gender neutrality and would like to encourage you to gift young boys this beautiful art kit too."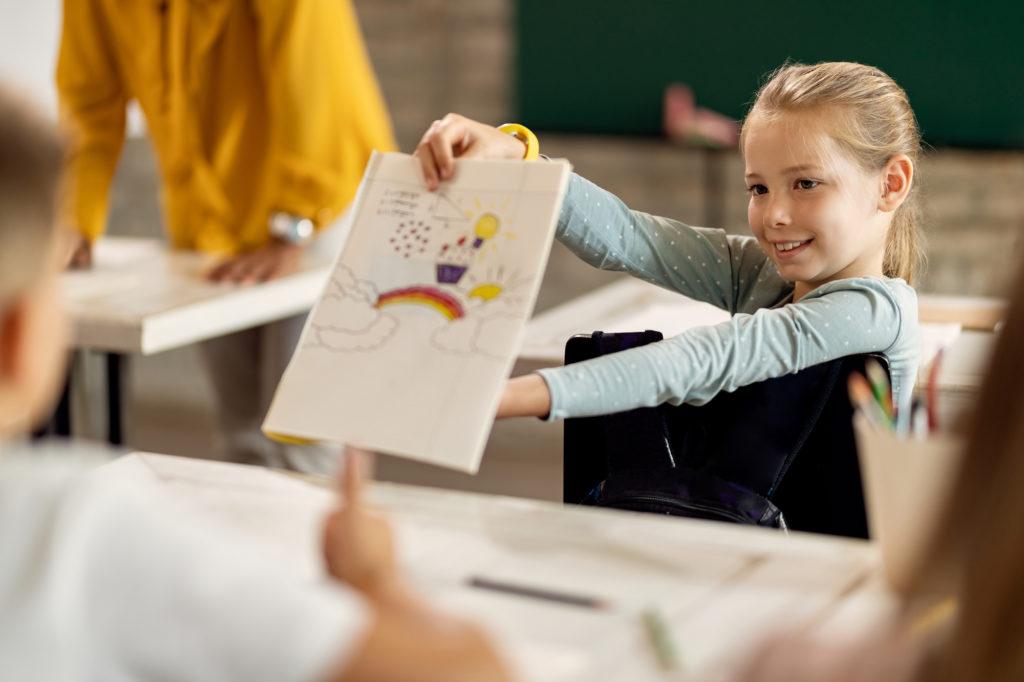 About Us
The Talking Canvas is a brand with a mission to inspire and enhance creativity in kids through art. We are all about uniqueness and originality with a promise of providing you with the best quality products. We have two range of products, DIY kits to enhance creativity and a range of apparel products to showcase creativity. We sell online via Amazon, Hopscotch, Flipkart and First Cry.
When you purchase our products, you are investing into a concept to popularise and inspire kids to think 'design'.