Regular price

Sale price

Rs. 799.00

Unit price

per

Sale

Sold out

This Kit Includes: 1 Premium Quality Bio-WashedWhite T-shirt with printed outline 4 Tubs of Fabric Paint 1 Palette to Mix Colours 1 Paint Brush Practice Sheet Instruction Sheet Colour Mixing Guide
Kit Includes

1 Premium Quality Bio-WashedWhite T-shirt with printed outline
4 Tubs of Fabric Paint
1 Palette to Mix Colours
1 Paint Brush
Practice Sheet
Instruction Sheet
Colour Mixing Guide
Share
View full details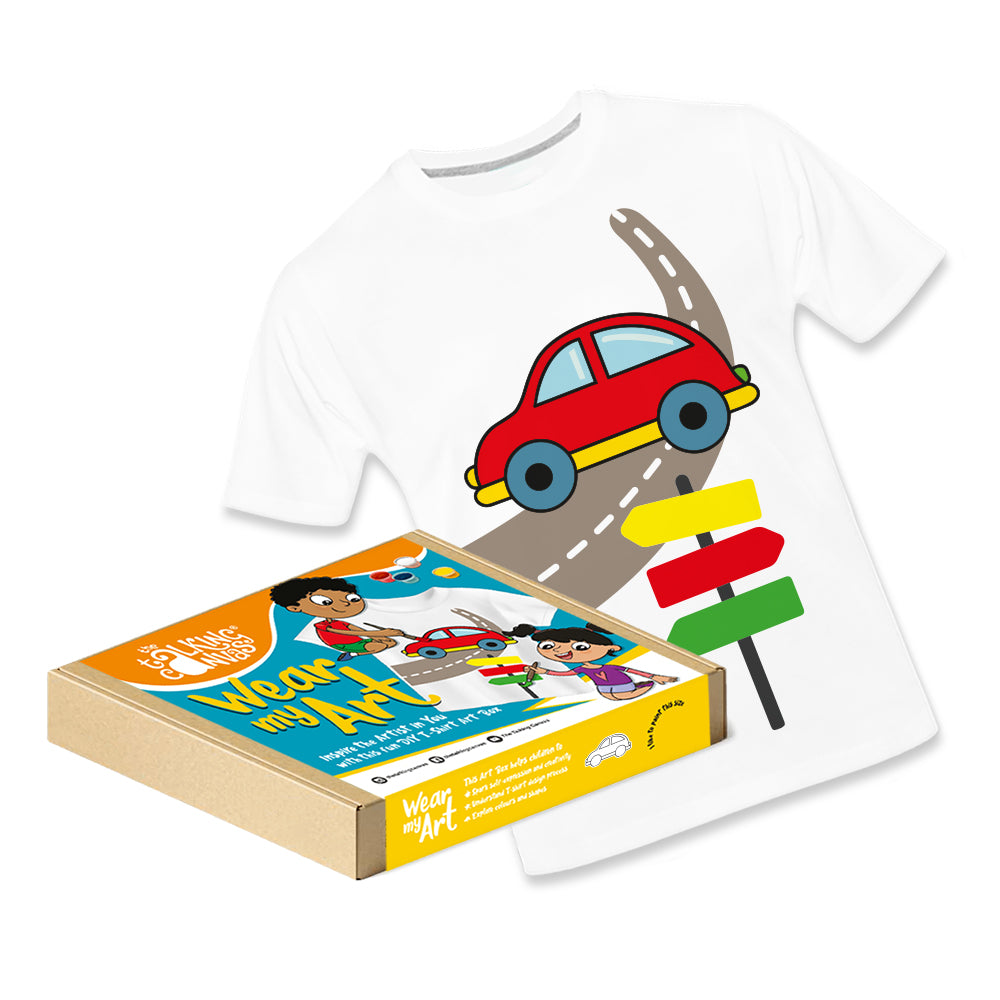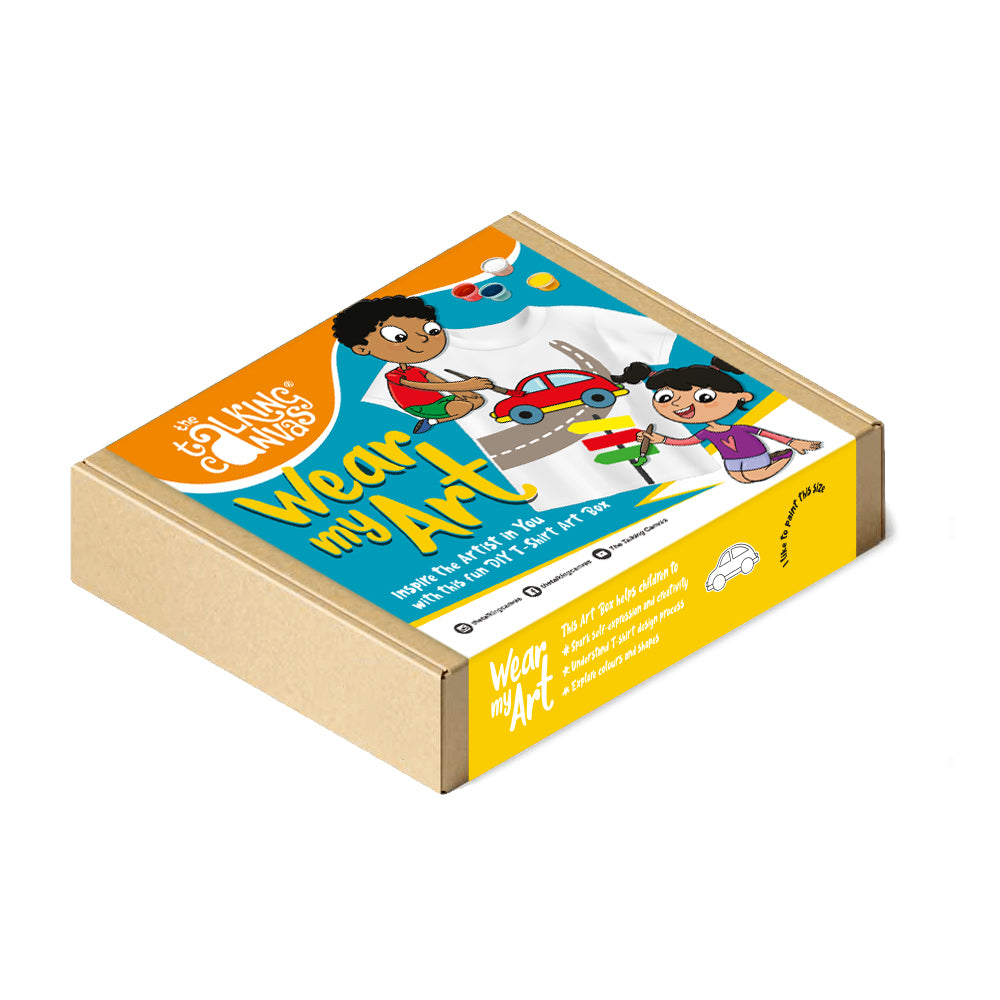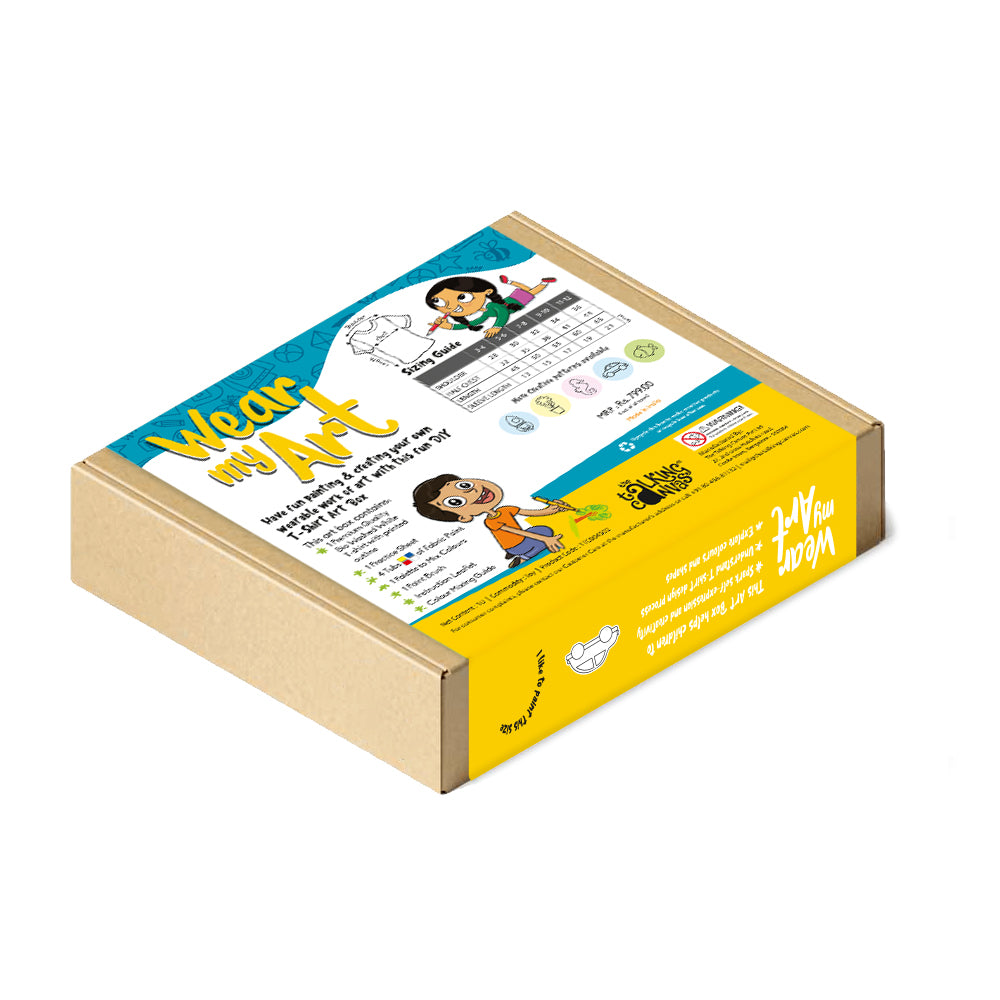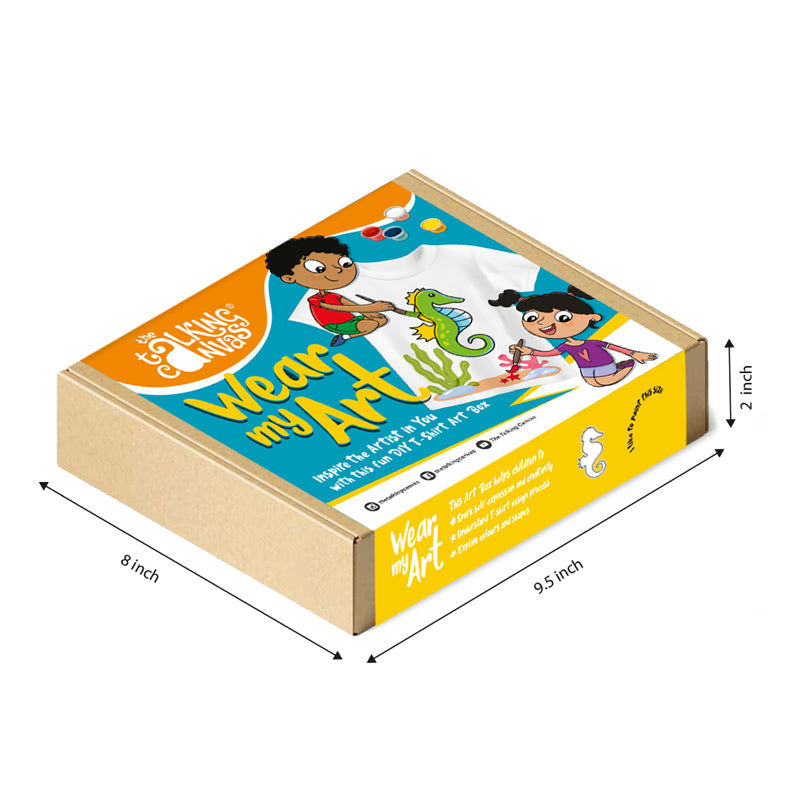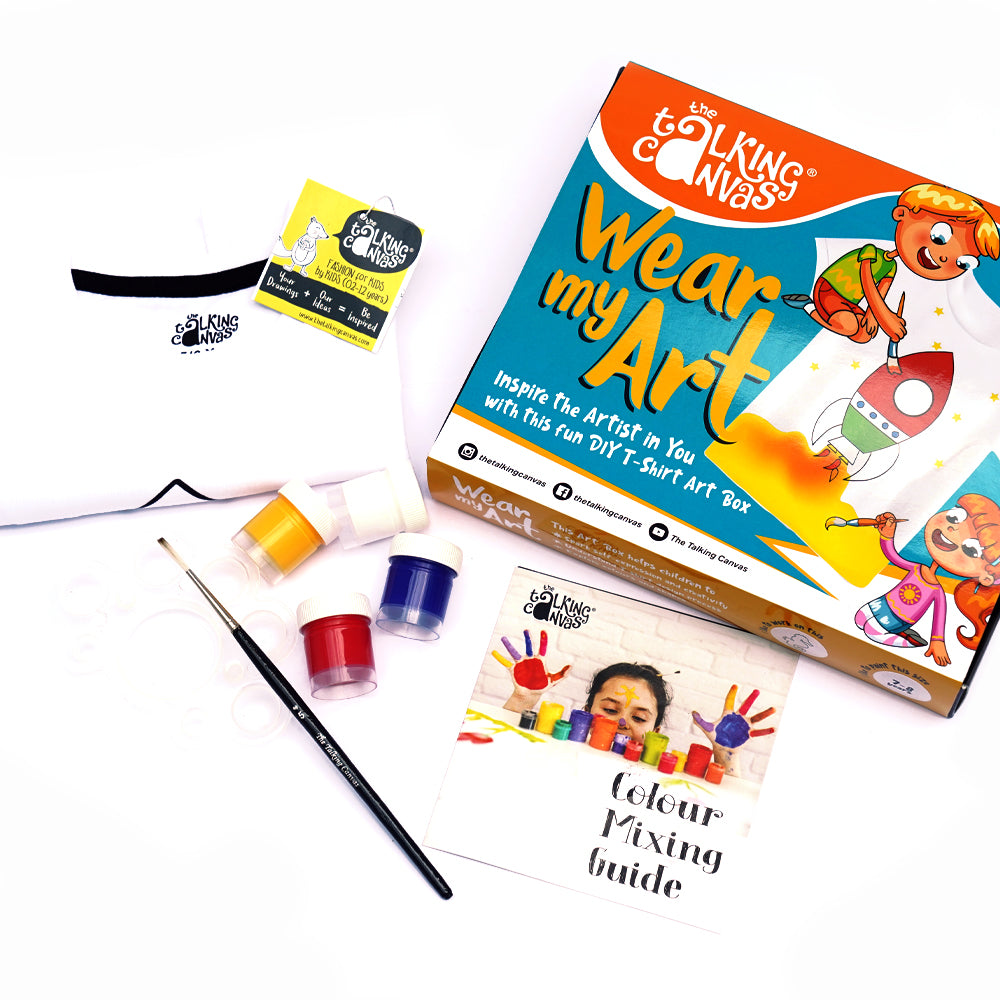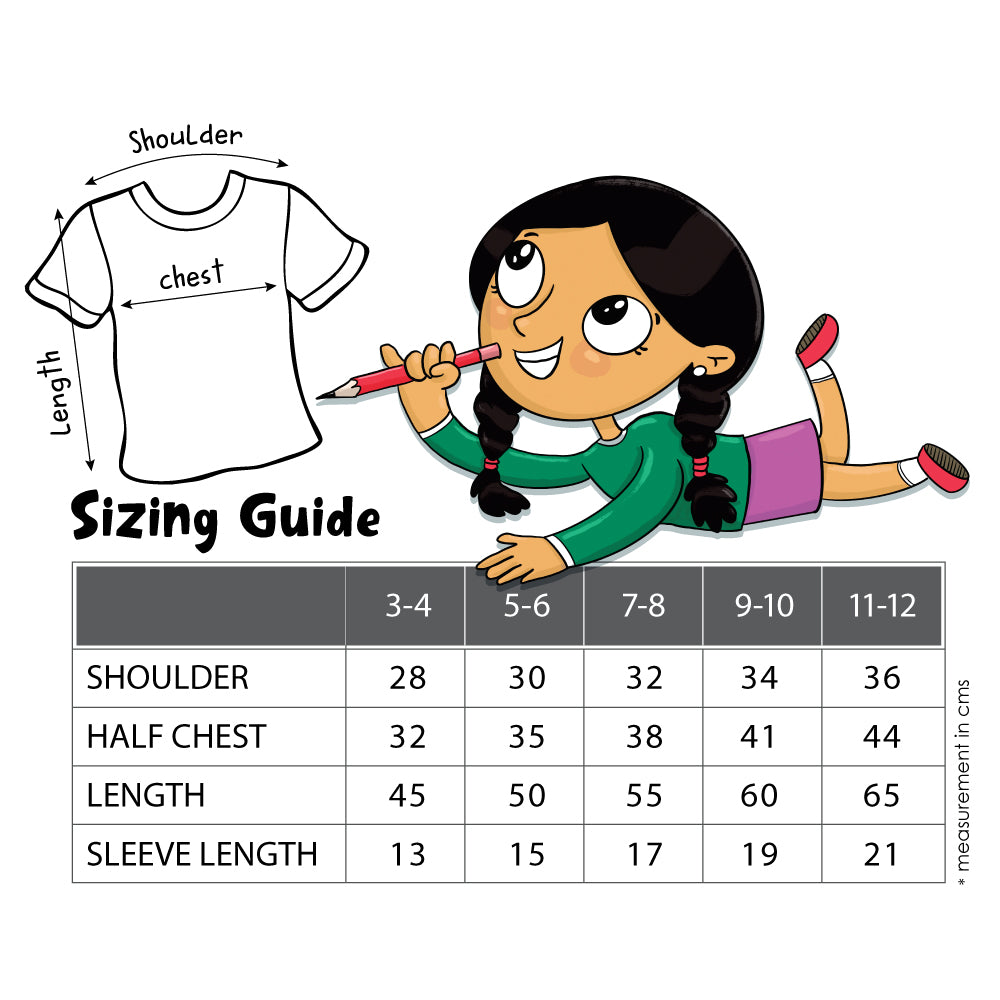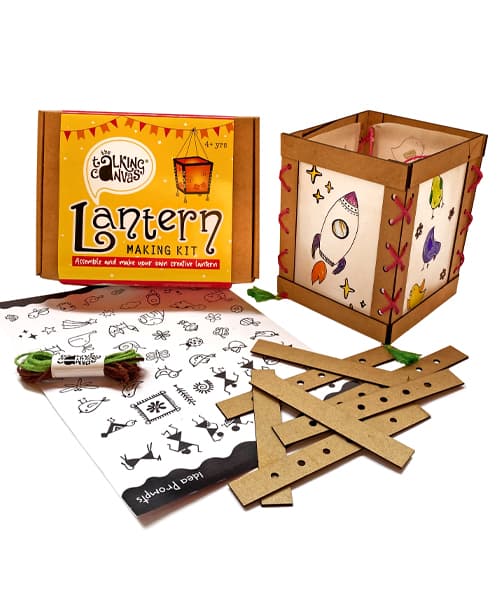 Key Features
"STEM DIY Art Activity Kit for Kids aged 3 – 12 years – This is an introduction to t-shirt design process for kids. It helps with visualization, conceptualization and design skills.

The goal of this DIY tshirt painting for kids is to creatively engage a child

Easy Set up : Everything required for this activity is provided, so kids just have to open the kit and start the design and painting activity

Engaging : Kids can have fun decorating, colouring and creating a work of art which they can flaunt. This is a great intermediate art activity for kids.

Gifting: Perfect birthday gift or return gifts for kids."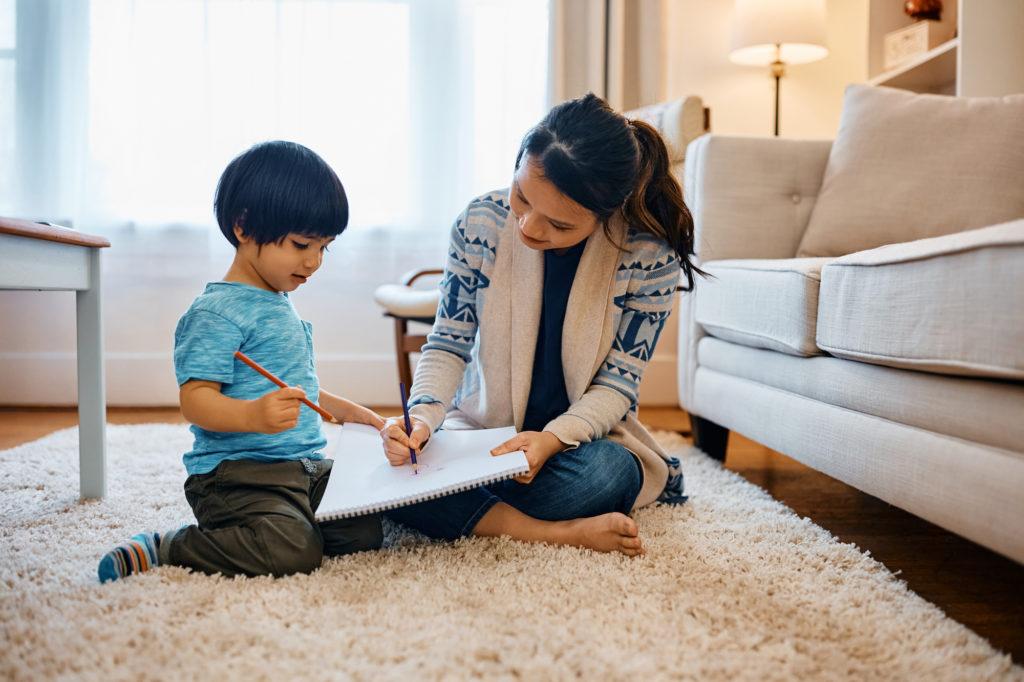 Type: Engagement and Creative Activity
"The "Wear My Art" DIY art activity kit consists of a white t-shirt, high quality fabric paints, paint brush, palette and a practice sheet to get your child explore a design and creativity stimulating activity. It is important for kids to handle art related activities, including but not limited to usage of paint brush, palette, paint control to improve hand-eye coordination.

This DIY Art activity allows a child to learn to control paintbrush and learning to control paint will improve the hand-eye motor coordination. This kit is designed to encourage visualisation, creativity and curiosity through experiential design process and it also makes a perfect gift. Each "Wear My Art" DIY Activity Kit comes with age specific t-shirts for kids of multiple age groups to enjoy the design process. The practice sheet embedded in the kit helps kids jot their ideas down on it along with arriving at the right composition of design. It is important for parents to encourage kids to first use the practice sheet and support the visualisation process as it is the first step to understanding design. The Talking Canvas DIY Art Activity Kits are focused on developing important skills that encourage children to visualise, conceptualise, communicate and create design which they can proudly wear and flaunt. The fabric paints provided are of the highest quality and the colours

Who doesn't love adding color to their own clothes?? #WearMyArt is a unique DIY Art activity Kit which lets you paint your own t-shirts and have fun while making it! The Talking Canvas believes in inspiring kids by providing a t-shirt as a canvas to let you create magic with color. It comes with age-appropriate T-shirts (5 yrs – 12 yrs). Add your own style, patterns and quirky colors to this stencil print guideline and flaunt your style! Create your unique masterpiece and flaunt it proudly!! Order today DIY t-shirt painting for kids
"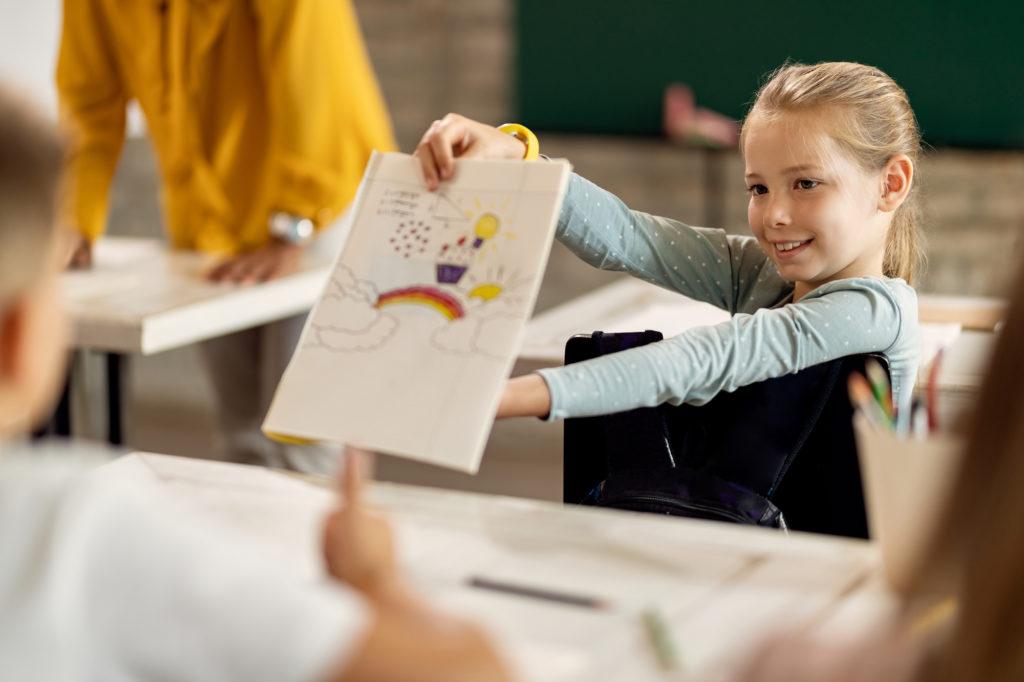 About Us
The Talking Canvas is a brand with a mission to inspire and enhance creativity in kids through art. We are all about uniqueness and originality with a promise of providing you with the best quality products. We have two range of products, DIY kits to enhance creativity and a range of apparel products to showcase creativity. We sell online via Amazon, Hopscotch, Flipkart and First Cry.
When you purchase our products, you are investing into a concept to popularise and inspire kids to think 'design'.